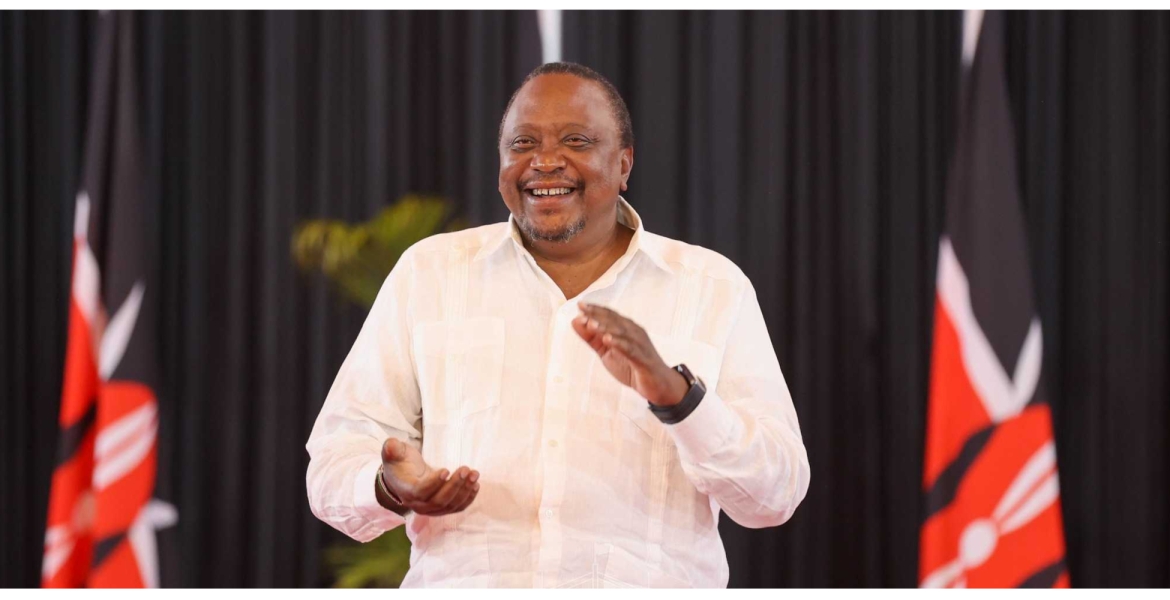 President Kenyatta says Azimio presidential candidate Raila Odinga remains his preferred successor despite defeat in the August 9th presidential election.
Speaking on Wednesday at the Azimio coalition's parliamentary group meeting at Masai Lodge in Kajiado, Kenyatta said Odinga was the most suited person to steer the country forward.
"You denied yourselves an opportunity to bring the country together, you haven't denied Raila. I went out of my way to campaign for him," Uhuru said.
He also pledged to hand over power to President-elect William Ruto on September 13th in accordance with the Constitution.
"I will hand over power smiling because it is my constitutional duty, but my leader is Baba [Raila Odinga]," he added.
The outgoing president further urged Azimio elected leaders to stick to the coalition and reject any attempts to have them decamp to Ruto's camp.
"If you were elected on an Azimio ticket, kindly stick to Azimio don't be swayed. Will you be bought at five shillings or you will stand with the over 50 million Kenyans?" Uhuru posed.
On Monday, Kenyatta questioned the Supreme Court judgment upholding the election of Ruto. He wondered whether elections should be about numbers or processes, adding that institutions cannot make one decision in one election and a different decision in another.
"While we appreciate these institutions, we must also hold them into account at every juncture and their truth has to be consistent and coherent. This is the only way we will build our democracy. Because democracy is a work in progress, I urge the country to respect the institutions that midwife our new leaders. And in doing so I also urge citizens to constantly put them under scrutiny for this is the civic duty of every single Kenyan," said Kenyatta.
"[Kenyans] must test them [institutions] for coherence. They must constantly scrutinize the coherence of the truth given by these institutions...has there been a consistent pattern from one election to another? Is it about numbers or is it about process? Can an institution rule one way in an election and another way in another election without scrutiny?" he posed.