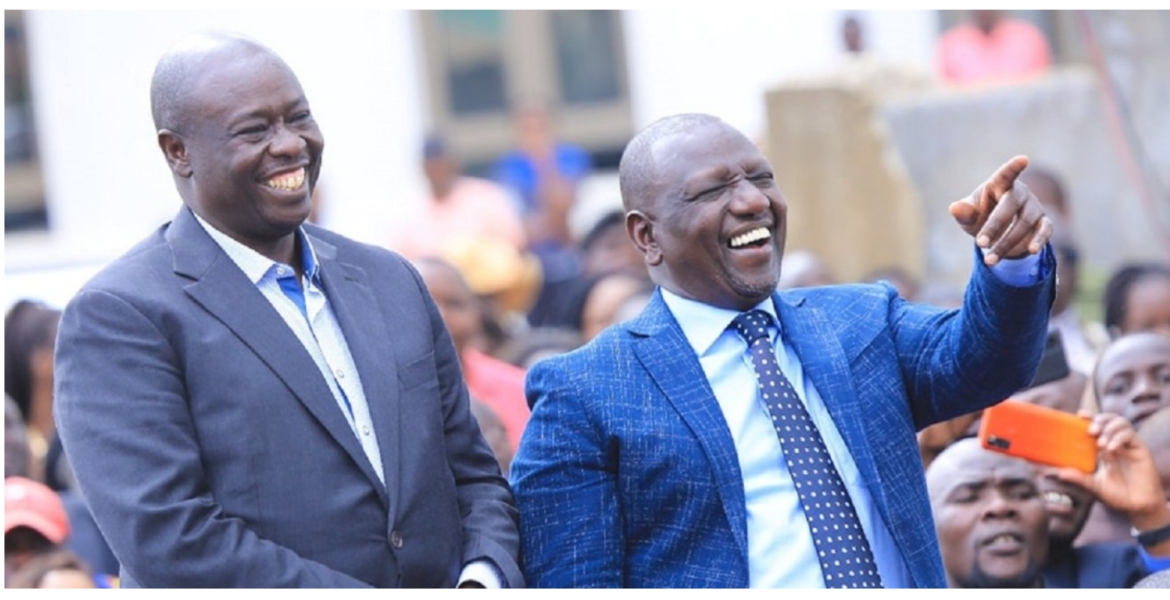 The Supreme Court has thrown out a petition seeking to block the swearing-in of President-elect William Ruto and Deputy President-elect Rigathi Gachagua
In the petition filed on August 8th, 11 petitioners through their attorney Kibe Mungai argued that the swearing-in of the two would be a violation of the Constitution as they do not pass the integrity test as enshrined in Chapter Six of the Constitution.
"Given the provisions of Chapter Six of the Constitution, swearing in of the 1st and 2nd Respondents to office will constitute a flagrant violation of Articles 3, 4 and 10 of the Constitution," read the petition.
"Unless and until this Honourable Court has determined the constitutionality of the registration and gazettement of the 1st and 2nd Respondents as candidates, it would amount to aiding and abetting illegalities if the Respondents are sworn into office in the event that they get elected."
But in a ruling on Tuesday, the apex court questioned why the petitioners decided to lodge a petition of such "magnitude" just a day before the general election, adding that the court does not have jurisdiction over the matter.
"Therefore, the applicants are inviting the Court to assume jurisdiction outside the confines of Article 163 (3) as read with Article 140 (1) of the Constitution. They are inviting the Court to unconstitutionally expand its jurisdiction. To wait until a day to the General Elections, before seeking the Orders of such magnitude, casts the petitioners/applicants in a cynical scheme of abuse of the processes of this Court," the court said.
The seven-judge bench comprising Chief Justice Martha Koome, Deputy Chief Justice Philomena Mwilu, and justices Mohamed Ibrahim, Smokin Wanjala, Njoki Ndung'u, and Isaac Lenaola noted that the Supreme Court's exclusive and original jurisdiction to determine the validity of a presidential election only kicks in after the declaration of results following a petition challenging the election.
"It is not a blanket jurisdiction that empowers the Supreme Court, to extend its judicial authority over any and all interpretational questions, touching upon the election of the President. It must be further emphasized that, Article 163 (3) of the Constitution does not oust the High Court's original jurisdiction to interpret the Constitution under Article 165 (3) (d)," the judges noted.