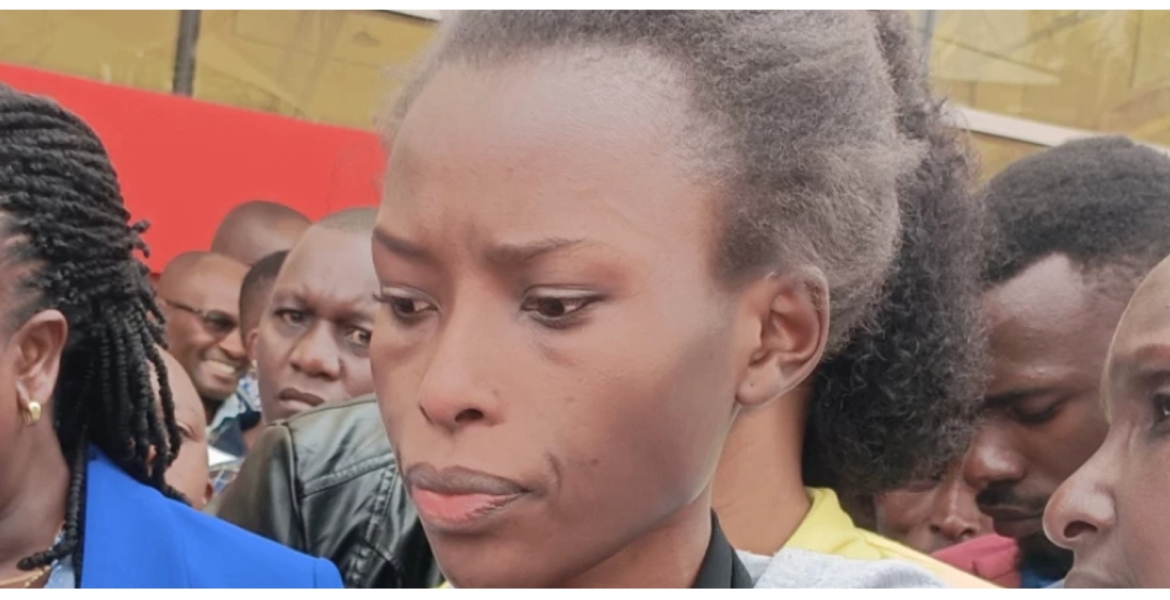 Diana Chepkemoi, a Kenyan university student who was rescued from her cruel employer in Saudi Arabia has shared her ordeal in the Gulf state.
The 24-year-old spoke on Tuesday afternoon after landing at the Jomo Kenyatta International Airport (JKIA) in Nairobi from Riyadh, Saudi Arabia.
Diana, who was received by her mother Clara Chepkemoi, Konoin MP Brighton Yegon and other leaders from Rift Valley, briefly narrated her ordeal while in the Gulf state.
She says her woes began the first day she arrived at her employer's home where she was subjected to ill-treatment and mental torture. Her agent turned a blind eye to her complaints which gave her employer leeway to mistreat her.
"The first time I arrived there I had a problem with her. I reported the matter to my agent but instead of helping me he swept it under the rug and from there my boss knew he can do anything to me. She told me that she bought me and she can do anything she wants with me," a visibly weak Diana told journalists at JKIA.
While pleading with the government to urgently address the plight of Kenyan migrant workers in the Middle East nation, Diana termed her case as a tip of the iceberg, saying her rescue was only by luck.
"If I can just be honest, my case was just the tip of the iceberg people are suffering there. I plead with the government to do something, people there are being mentally tortured and it is a shame being told that your government can do."
"People are mentally and psychologically tortured. It is a shame that they often tell us there is nothing we can do. Some have even forgotten their names. They have forgotten where they came from," she added.
Diana, who hails from Bomet County, was rescued following protests by Kenyans after photos of her looking sickly and weak went viral on social media.
The Embassy of Kenya in Riyadh said Diana was picked up from her employer's house by an ambulance and rushed to Shamesi, a top-level hospital in Riyadh for a checkup. She was later discharged and referred to a specialized hospital for further diagnosis and given a clean bill of health.
Diana traveled to the Gulf state last year in search of greener pastures after deferring her studies at Meru University due to financial problems. She was pursuing a Bachelor's in Food Science Management and Technology degree.