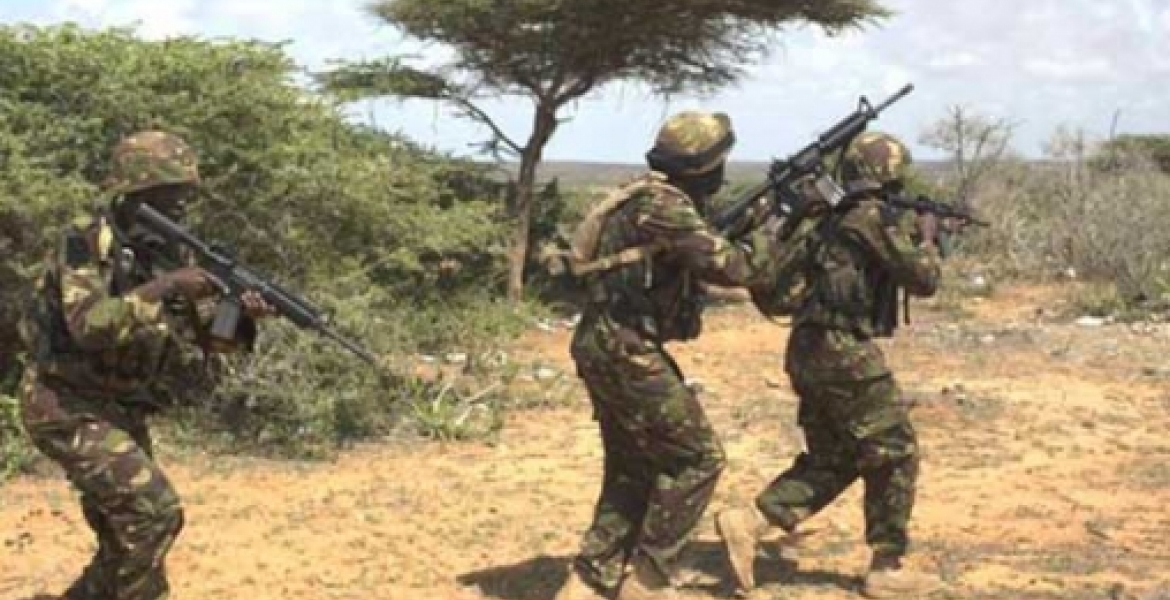 Kenyan security forces have reportedly killed at least 15 Al-Shabaab fighters at Boni Forest in Lamu County.
Reports indicate that security officers tracked the militants to their hideout in the Bodhei area after following their footprints. 
It is believed that the suspects were behind the spate of attacks and killings witnessed in parts of Lamu county in recent weeks. 
Following the raids that left at least 15 residents dead and several houses razed to the ground, the government declared a 30-day dusk-to-dawn curfew in regions classified as 'disturbed areas.'
Al-Shabaab fighters have been staging attacks in the country in retaliation for Kenya sending troops into Somalia as part of an African Union force to degrade the jihadists.
The al-Qaeda-linked group is determined to overthrow the internationally-backed government in Mogadishu and controls swathes of southern Somalia from where it regularly launches attacks in Somalia and elsewhere. 
Lamu lies close to the Somali border and has suffered frequent attacks, often conducted with roadside bombs.
On January 7th, four police officers were killed in a suspected Al-Shabaab attack at the Milihoi area of Lamu on Friday. The four General Service Unit (GSU) officers died after the police vehicle carrying them was hit by a rocket-propelled grenade.