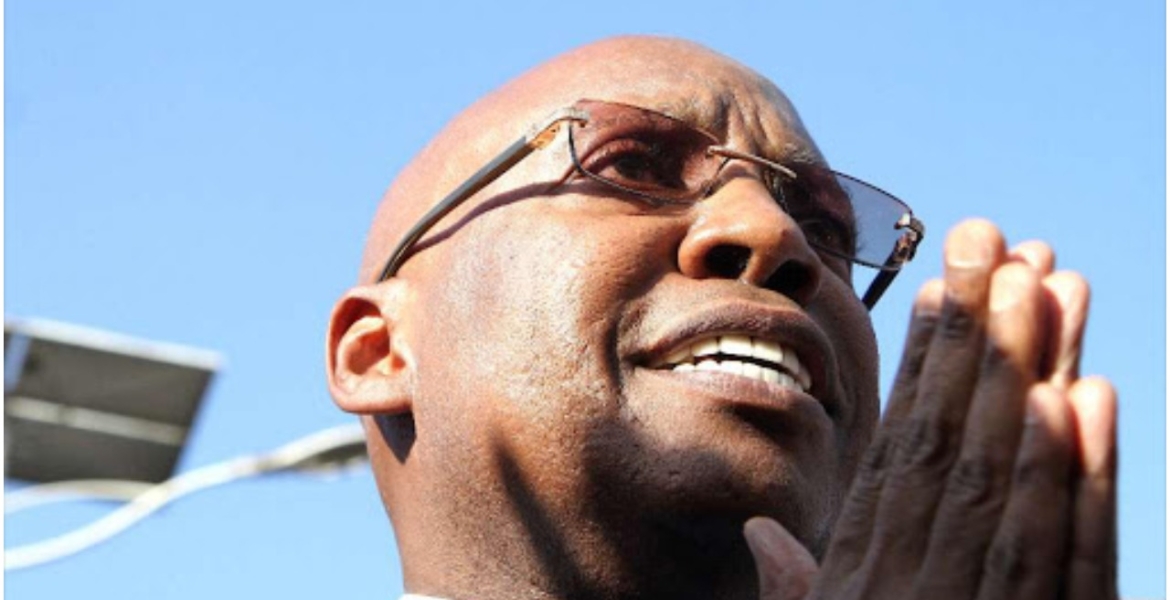 Businessman Jimi Wanjigi was on Tuesday evening arrested following a 20-hour siege by police at his Kwacha Group offices in Westlands, Nairobi. 
The 2022 presidential aspirant surrendered after police started using mallets to break into the offices, where he was holed up since Monday night.
Wanjigi was bundled into a waiting police vehicle at around 5:15 pm and was driven to Kamukunji police station, where he is currently being held.
The arrest came hours after a Nairobi court issued an arrest warrant against the businessman, his wife Irene Nzisa Wanjigi, and six others over alleged conspiracy to commit a felony and forgery of a title deed.
Wanjigi and his co-conspirators are accused that on diverse dates between April 9th, 2010 and June 6th, 2018, they conspired to commit a felony namely forgery of a title deed registered under the name of Horizon hills limited.
Magistrate Bernard Ochoi ordered Wanjigi and his co-accused to appear in court on Monday next week.
Wanjigi, who has declared interest in the presidency using an ODM ticket, claims the raid and arrest were politically orchestrated. He alleged that President Kenyatta and ODM leader Raila Odinga had a hand in the night raid.