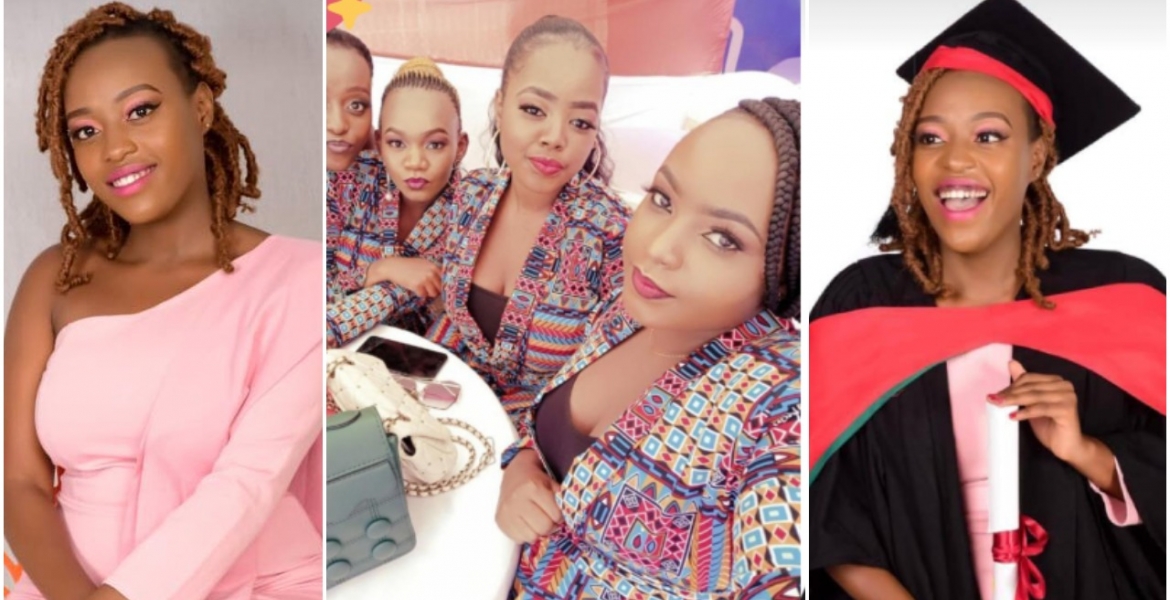 A family in Zambezi, Kiambu is mourning the tragic death of their only daughter Cynthia Waithira, who died on her birthday.
Cynthia was killed after the vehicle she was traveling in together with her four friends was involved in a grisly road accident.
The Toyota Fielder collided head-on with a speeding Subaru in Gilgil, Nakuru County on Saturday. 
Cynthia, who was seated at the back seat, was ejected from the vehicle through the windscreen and onto the tarmac. 
She died on the spot while all her friends survived and were rushed to the hospital with injuries.
The deceased and her friends were traveling back to Nairobi after celebrating Cynthia's birthday in Gilgil.
Cynthia, who graduated from Moi University last month, was the only child of famous hairdresser 'Shiru Wa Salon'.
Kariuki G.G, a long-term family friend, said Cynthia's death was an immense loss to her mother.
"We pray for her mother to get comfort at this difficult time," he said.