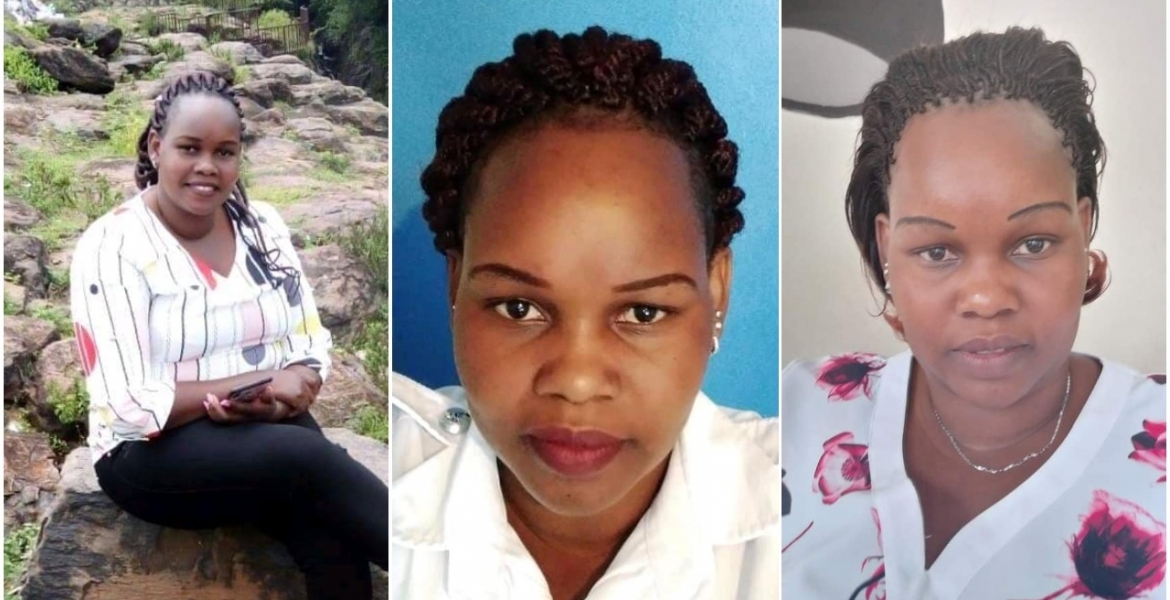 The estranged husband of police corporal Caroline Kangogo has spoken out following her death.
Kangogo, who was wanted over the murder of two people, was found dead on Friday after being on the run for nearly two weeks.
The lifeless body of the 34-year-old officer was discovered inside a bathroom at her parents' home in Elgeyo-Marakwet where she allegedly committed suicide by shooting herself in the head.
Her estranged husband Richard Ng'eno, the scroll commandant in charge of the Marine Unit at the Kenya Coast Guard in Mombasa, said news of Kangogo's death shocked their two children aged 11 and 8.
The officer asked to be given time to process the happenings of the past two weeks and to let the family mourn the death of Kangogo.
"The kids are safe, but devastated. Let's allow them to go through it (mourning) peacefully, please," Ng'eno told The Standard, adding that he would give an elaborate interview later.
In her alleged suicide draft, Kangogo highlighted her troubled marriage with Ng'eno which led to its eventual collapse and disorder in her life.
"My divorce pushed me to be inhuman. My father disowned me due to a failed marriage. My husband was first in calling my father and my brother to cover up his mistakes and they all fell into his trap. Since I met you, my husband, I have never known peace due to your mistreatments. Always chasing after women tortured me physically and mentally."
Kangogo also revealed that she traveled to Mombasa with the intent of killing Ng'eno but she changed her mind for the sake of their kids.
"On Tuesday, I was in Mombasa. I wanted to kill you, but I sympathised with my kids. I forgave you, I hope you too do the same."
Kangogo was wanted over the murder of Police Constable John Ogweno, 28, and 32-year-old businessman Peter Ndwiga Njiru.
She shot and killed Ogweno at Kasarani police quarters in Nakuru on July 5th before traveling to Juja, Kiambu County where she killed Njiru in a hotel room.