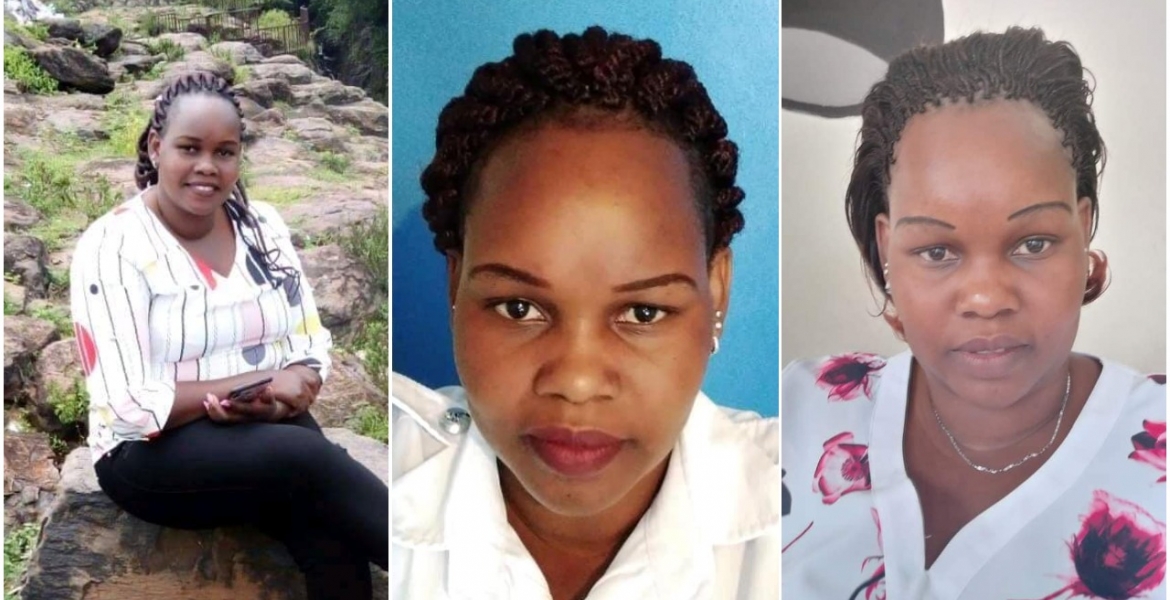 Caroline Kangogo, the police officer wanted over the murder of two people has reportedly sent a threatening message to her estranged husband.
Reports indicate that the 32-year-old suspect warned her husband, a senior police officer attached to the Maritime police unit in Mombasa, that he would suffer the same fate as her other victims. The couple has two children together, aged eight and 11.
Corporal Kangogo is suspected to have shot and killed Police Constable John Ogweno, 28, in his car parked within Kasarani police quarters in Nakuru on Monday before fleeing with his loaded Ceska pistol.
The suspect allegedly emerged in Juja, Kiambu County on the same day where she also shot dead another man identified as Peter Ndwiga Njiru, 32.
She is said to have lured Njiru to a room at Dedamax Hotel in Kimbo at around 4:00 pm and shot him on the head at point-blank range before leaving at midnight and fleeing to an unknown destination. The man's body was found lying in a pool of blood on the bed.
Kangogo reportedly told an attendant working at the hotel that she was going to buy toothpaste, only for her to escape. CCTV footage captured Kangogo, dressed in a yellow hoodie, leaving the hotel at around 12.30 am on Tuesday
Workers at the hotel told detectives that they did not hear any commotion or gunshot during the period when the crime was committed.
The Directorate of Criminal Investigations (DCI) has warned members of the public about the suspect, describing her as armed and dangerous. Detectives have intensified a search for Kangogo, who was stationed at Nakuru central police station.
"We are cautioning members of the public especially men to be on the lookout for the rogue officer, who is luring men to her trap before executing them in cold blood," DCI said.
"Let nobody trust her since she is armed and dangerous. Should you spot the suspect who is covering herself in a buibui, do not hesitate to contact us."