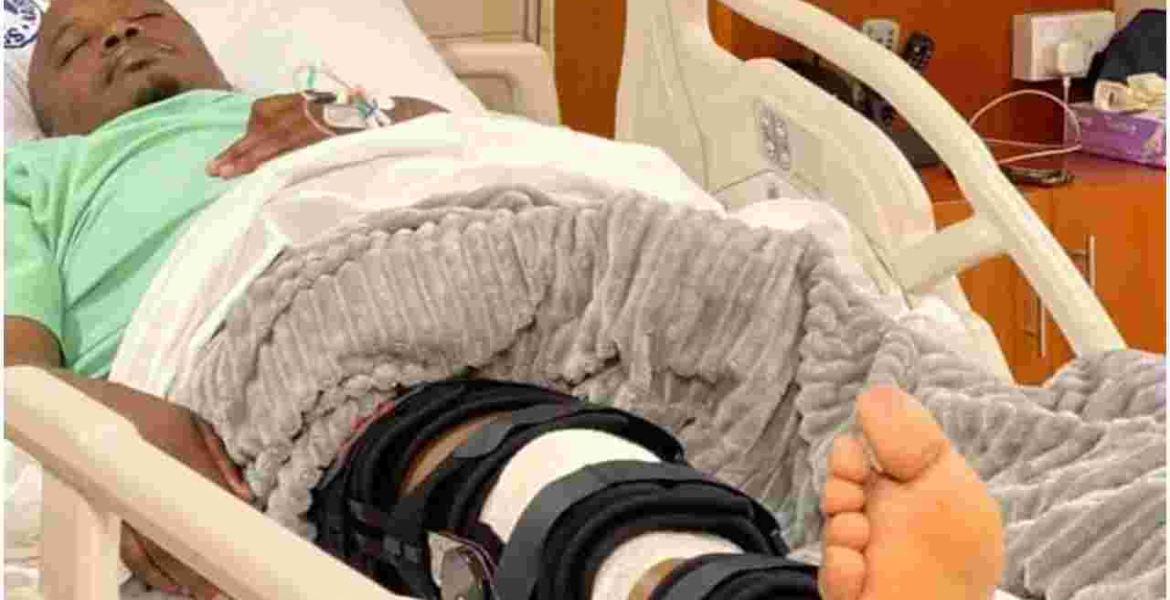 Starehe MP Charles Njagua, alias Jaguar, is admitted at a Nairobi hospital after undergoing an operation.
Reports indicate the first-time MP underwent knee surgery on Monday morning and is in stable condition.
A video of the youthful politician being wheeled in a stretcher inside a hospital emerged on social media on Monday, sparking fears about his condition.
Singer DK Kwenye Beat, who first shared the clip on his Instagram page, said Jaguar is still hospitalized after being operated on his right knee.
"He has been having this knee issue for some time now. He went to India for treatment but the problem keeps coming. So, we booked him for surgery on Sunday and he was operated on today morning," DK told K24 Digital.
"He is out of the theatre and he is now recuperating. We are waiting for him to gain his strength back so that we can know what next."
The singer also allayed fears that Jaguar could be in critical condition, saying that he is stable. 
Jaguar was injured during a standoff between Nairobi City Askaris and traders at Muthurwa market three years ago. He was admitted to the Karen Hospital where he was treated and discharged.