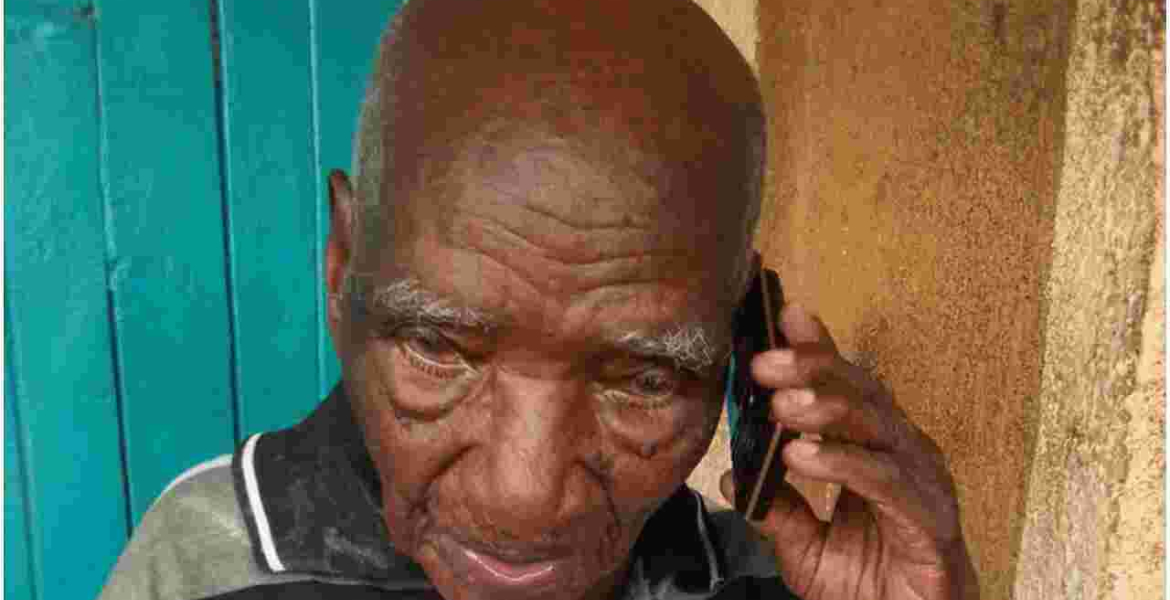 A Kenyan man believed to be the world's oldest person has passed away in Nyeri County. 
Julius Wanyondu Gatonga whose family claims he was aged 137 died on Monday at Mukurwe-ini Sub County Hospital after a short illness.
His son John Nguru said the centenarian was taken to the health facility a day before his death.
Last year, his family appealed for help to conduct a DNA test to confirm whether he was 136 years old as indicated on his national identity card.
If it was ascertained that Wanyondu was indeed 136 years, he would be 19 years older than the current Guinness World Record holder Kane Tanaka of Japan.
Tanaka, who was born on January 2nd, 1903, clocked 118 this year, according to the Guinness Book of World Records. She was confirmed as the oldest person alive in March 2020.
"As you know, during those colonial days birth dates were not recorded. So going by the ancient stories he has been telling us, he could be even older than the dates on his ID," Wanyondu's 76-year-old son, Jackson Gatonga told People Daily last year.
Wanyondu said he belonged to the "Rika ria thimu" (Telephone age), a group that was circumcised in 1908 when the telephone network was being connected in Nairobi.
The deceased had two children, a son, and a daughter, with his first wife. The boy, who was the firstborn, died at an early age while the girl, now an old woman, is married in Kirinyaga County. 
His second wife bore him eight children, and five including Gatonga, are still alive.
In his youth, Wanyondu, who has more than 150 descendants, worked as a houseboy for an Indian family in Nairobi earning Sh3 monthly before joining the East African Railways and later returning home to farm. 
Before his death, he could vividly remember the First World War (WW1 1914-1918), the Second World War (WW2 1939-1945), and the Mau Mau war for independence.
Wanyondu was buried at his Magaragara village home in Mihuti location near South Tetu Girls on Saturday.