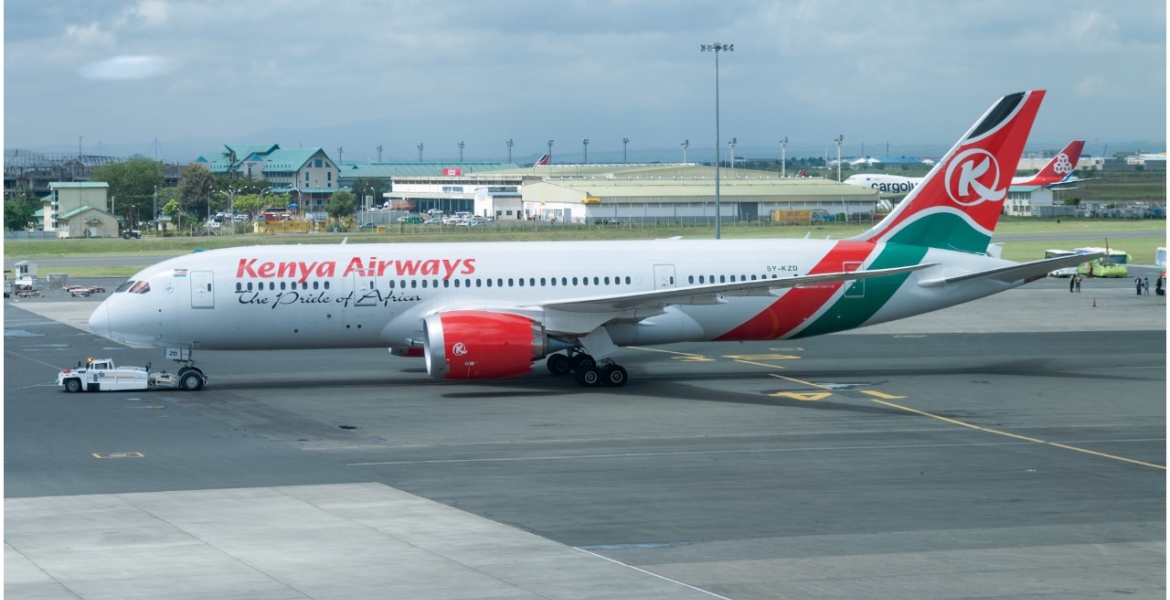 A section of Kenyans who were stuck in India for weeks due to the COVID-19 pandemic returned home on Thursday.
A Kenya Airways charter flight carrying the group touched the ground at Jomo Kenyatta International Airport (JKIA) at 11:00 am on Thursday.
Only those with a negative RT-PCR test report and a QR code were allowed to board the flight in Mumbai. A single ticket for this flight was going for Sh120,000.
Upon arrival at JKIA, they were allowed to self-quarantine for the next 14 days.
COVID-19 Vaccine Taskforce Chairperson Dr. Willis Akhwale said more Kenyans who are stranded in India will arrive on June 15th.
"We ensured that they underwent vigorous rapid tests when they arrived and samples taken for genome sequencing. The results will be ready in the next few days when they will still be quarantining," he said.
Dr. Akhwale said those who test positive for COVID-19 after arrival in the country are placed under mandatory quarantine in ten designated isolation centers at their cost.
The centers include Hilton Garden Inn at JKIA for Sh13,000 per night, Waridi Paradise Hotel and Suites and Royal Tulip Hotel at Sh10,000, Ngong Hills Hotel (Sh9,000), Swiss Lenana Mount Hotel (Sh8,500). Mombasa Beach Hotel (Sh9,000), and Reef Hotel (Sh8,000). Ufungamano Guest House, Strand Leisure Hotel, and Covent Hotel charge Sh7,000 a night.
In April, Kenya announced a temporary ban on all passenger flights to and from India due to a massive surge in infections in the Asian nation, fueled by a new COVID-19 variant.