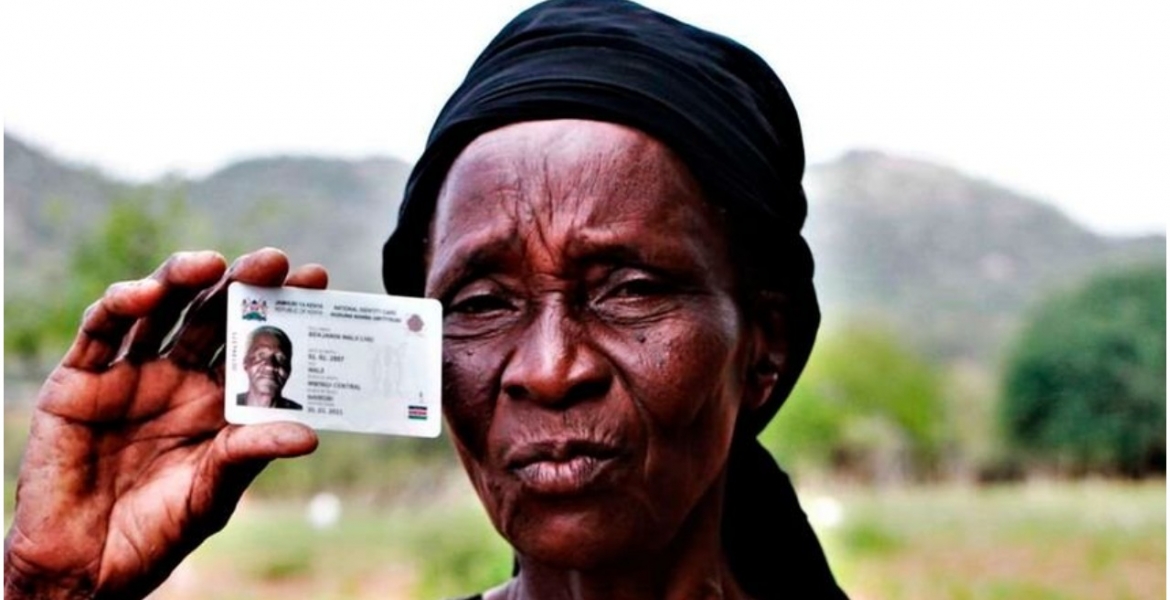 A family in Mwingi, Kitui County is in shock after learning that their kin who has been missing for over 45 years is still alive.
This came after their area Chief John Mbiti delivered a Huduma Namba card belonging to Benjamin Malii Livu, who was last seen 47 years ago when he left his village.
The card, which has his details and a picture that matches his current age, renewed the family's hope of finding their long-lost kin. The family has since embarked on a search to locate him.
"It is the clearest signal that he could still be alive. At least he was alive a year ago when the government rolled out the first phase of the Huduma Namba registration. He must have registered somewhere and provided details of his village," Benjamin's younger sister Kamene Katunduma told the Sunday Nation.
Kamene, 69, said she remained hopeful that her brother would return home one day and although the card indicates Benjamin is 64 years old, his sister says he should be 70 now. 
Benjamin left his Ivuusya village home in 1974 and missed the burial of his mother in 2014. 
"I saw Malii last in April 1974, at the Kindaruma dam site where he worked alongside my brother-in-law Mumo Musyoka and Malula Tonde, his relative. He was a good man who spoke calmly and had big plans. For instance, he had planned to return home four months later, build a homestead, and marry. This did not happen."
"It is said he picked his small bag and left quietly, leaving the door to his rented house open," Kamene narrated.