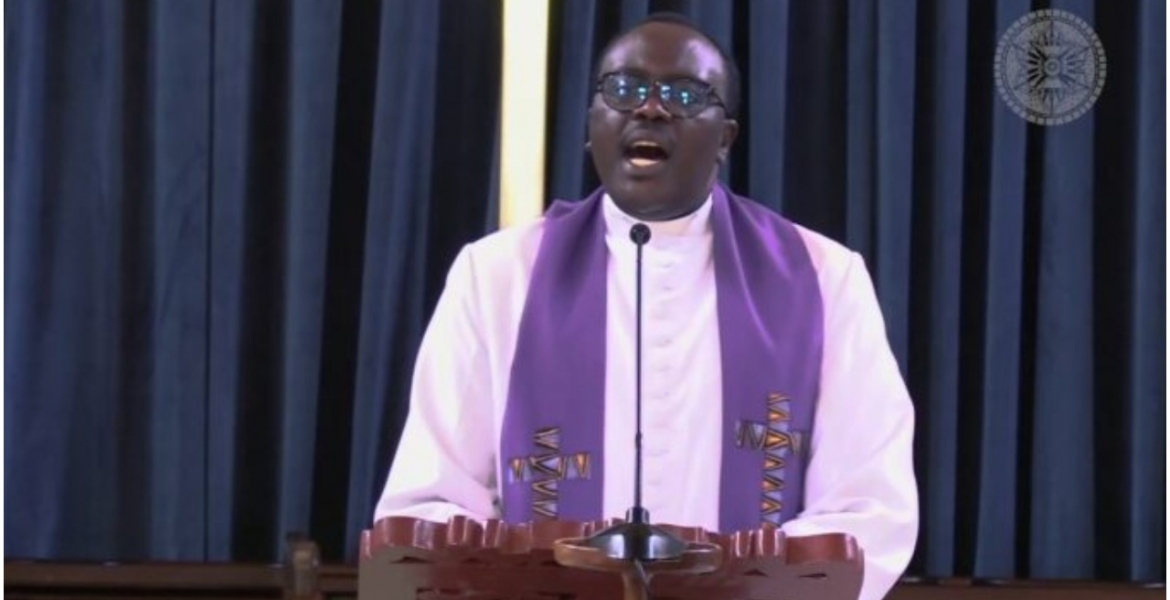 All Saints Cathedral Provost, Canon Sammy Wainaina says he has been receiving endless calls from Kenyans after he called out President Kenyatta during his sermon last Sunday.
A video of Wainaina castigating Uhuru for admitting that the country loses at least Sh2 billion daily to corruption went viral on social media.
In his sermon, the cleric questioned why the president cannot use his position and state machinery to tame the vice.
"Mr. President, are you telling Kenyans that you are defeated? Who will then save Kenya from self-destruction if the President cannot? No wonder we have become a nation of thieves where everyone wants to become a politician," he said.
He further poked holes in some of the proposals contained in the Building Bridges Initiative (BBI) and questioned whether the initiative is a priority.
"We have money for BBI yet we don't have the same to build schools as our children learn under trees. Counties cannot receive 15 percent of their allocations yet we are being told that they will get 35 percent if BBI is passed. If you can't give 15 percent, how will you give 35 percent?" Wainaina posed.
In an interview on Spice FM on Tuesday, Wainaina tore into political leaders, saying they should stop acting like demigods and accept that they are servants of the people.
"I think we have overrated our politicians. They have become our bosses and that's why when they come to church, they want me who is their servant to give them a chance [to speak]," he said.
Wainana said his phone has been ringing off the hook ever since he made the remarks, with Kenyans thanking him for speaking on their behalf.
"I found it interesting because my phone today has been extremely busy and most of those who have called me are Christians. They have said 'thank you' for speaking on our behalf."
"People can brand me whatever they want to brand me but I have a divine mandate. When I did the first sermon and talked about the hustler-dynasty narrative, I was branded anti-DP, and the whole week I was bashed on that and I didn't even respond. Yesterday, I was told that I am anti-president and BBI, and I was also bashed for that," he added.