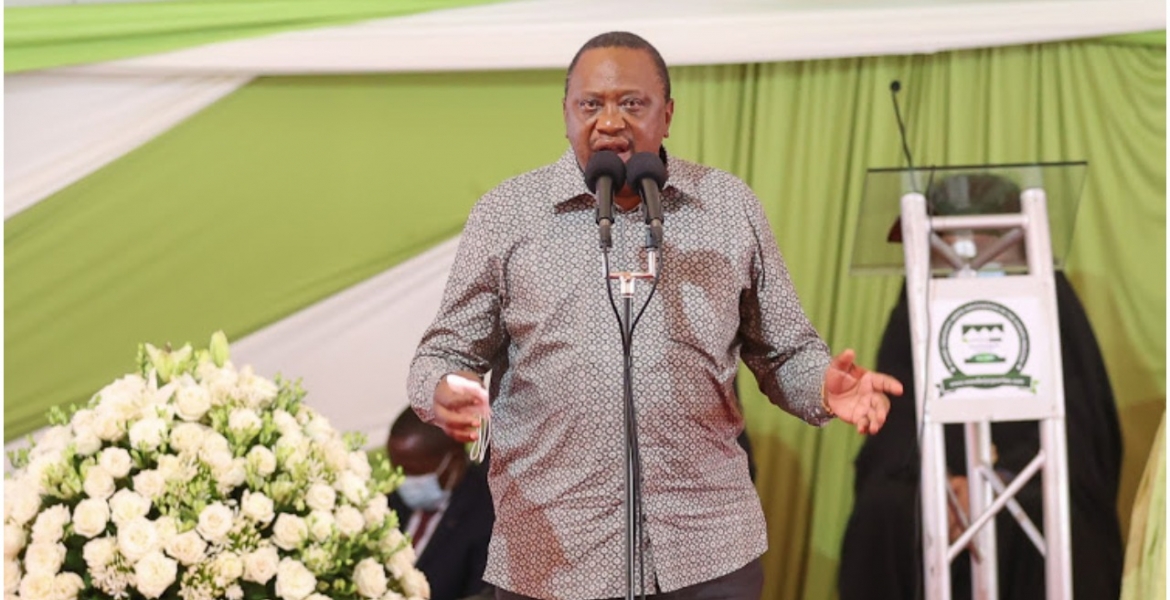 President Kenyatta has poked holes in the dynasties versus hustlers political narrative stating that Kenya is a democracy where leaders are elected.
Uhuru who spoke on Saturday during the burial of ANC leader Musalia Mudavadi's mother Mama Hannah in Vihiga castigated those advancing the narrative, saying they should seek leadership by selling their agenda to Kenyans.
He insisted that none of the country's presidents including himself inherited the position hence the dynasty tale does not hold water.
"Leadership positions are not awarded, leaders are chosen by Kenyans, it is therefore wrong to, if you say you are tired, you are free to seek mandate from the people, let us respect each other as it is the only way to build a strong country," he said.
He added: "Some of those who said they are tired (of dynasties) got to where they are because of my vote. They did not get a single vote."
Uhuru argued that if the same rationale is to be applied, the two communities that have produced presidents since independence should allow others to lead.
"I can also say that there are only two tribes that have occupied the top seat, perhaps it is time for another community to lead," said Kenyatta.
At the same time, the president stated that he is in control of the government does not need "lecturing through letters from anyone."
He appeared to be referring to Murang'a Senator Irungu Kang'ata who wrote a letter warning him that the Building Bridges Initiative (BBI) was unpopular in Central Kenya.
"I am in charge of this government and I am in control of what we are doing. I do not want anyone to lecture me. I know where I am and I am very clear about where I am going."
"No one will stop me in my quest to bring Kenyans together because that is the most important thing," he added.