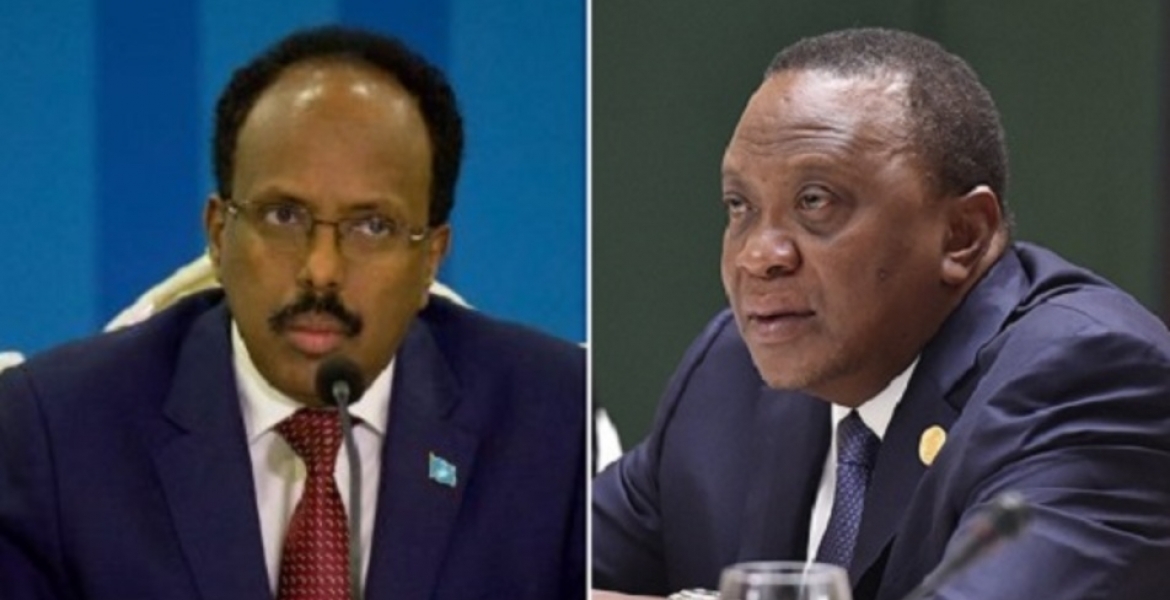 Somalia has cut diplomatic ties with Kenya over the alleged violation of her territorial integrity.
The move was announced on Tuesday by Somalia's Minister of Information Osman Dubbe, who spoke on state-run SNTV at 1:40 am Mogadishu time.
Dubbe accused Kenya of constantly meddling in Somalia's internal and political affairs.
As a result, he recalled all Somali diplomats back to Mogadishu and ordered all Kenyan diplomatic officials to leave the country within 7 days.
The development comes a day after President Kenyatta held bilateral talks with visiting Somaliland President Musa Bihi Abdi and his delegation at State House, Nairobi.
State House Spokesperson Kanze Dena said Kenyatta and Bihi initiated discussions on a number of issues of mutual interest between Kenya and Somaliland.
"The two delegations are set to meet again Tuesday, 15th December 2020, to finalize the talks," Dena said in a statement.
Somalia's Ministry of Foreign Affairs in a tweet on Monday dismissed Bihi's visit to Nairobi, stating that Somaliland has no legitimacy to deal directly with Kenya.
"Somaliland is a Federal Member State of Somalia. It, therefore, has no legitimacy to deal directly with Kenya especially now that we have severed our diplomatic ties," read the tweet.
"Muse Bihi's visit to Nairobi undermines the sovereignty of Somalia and must be treated with the contempt it deserves."
Last month, Somalia expelled Kenyan Ambassador to Mogadishu Lucas Tumbo over allegations that Kenya was interfering with the upcoming elections. Somalia envoy to Kenya Ahmed Nuur Tarzan was also recalled 'for consultations.'
The two countries are also entangled in a maritime border dispute over 100,000 square kilometers in the Indian Ocean reported to be rich in gas and oil deposits.
Somalia moved to The Hague-based International Court of Justice (ICJ) after talks between the two countries over who owns the area broke down.