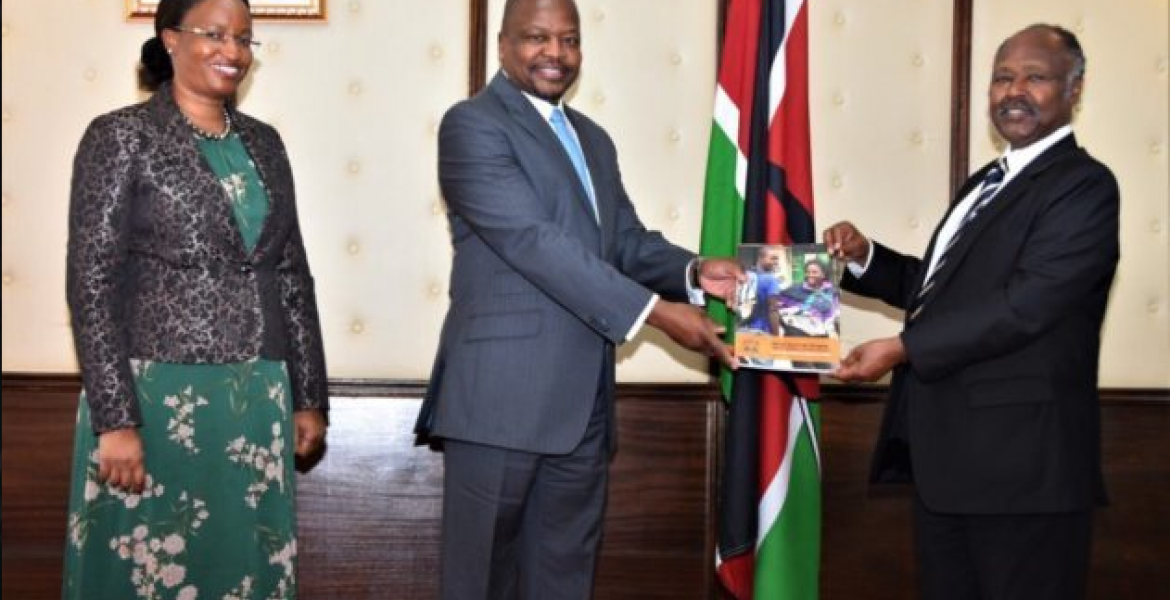 A task force formed to establish the status of mental health among Kenyans has submitted its report to the Health Ministry.
The report handed over to Health CS Mutahi Kagwe on Tuesday makes a raft of recommendations including the declaration of mental health as a national disaster.
The task force chaired by Dr. Frank Njenga, a psychologist, found out that mental health issues are deep-rooted in the country and want it given the attention it deserves. The report estimates that one in ten Kenyans suffer from a common mental disorder.
The report further recommends the setting up of an independent Mental Health Commission to exclusively monitor Kenyans' happiness levels and compile a report annually.
"We are recommending an equally decisive declaration by our government that recognizes that too many people are dying either by suicide or by the root of gender-based violence and we suggest that such a move will and can save lives," Njenga said.
The Njenga-led team also wants the government to adequately fund mental health services in order to encourage Kenyans to open up and share their problems without worrying about how much it will cost them to treat the disorders.
"The kingdom of Bhutan, for example, has a very sophisticated system [commission] of examining the mental health and happiness of her people. I am suggesting that such a commission would be a good idea for us," Njenga said.
"As a task force, we are surprised and impressed by reading the BBI report which coincidentally contains exactly the same recommendations. So whether you come from the BBI or UN side our recommendation is right in the middle and we strongly feel that a responsible body to monitor mental health and happiness of our people is important."
President Kenyatta ordered the formation of the task force last year amid increased cases of murder and suicide linked to depression and mental sickness.
"People are so afraid and shy of indicating that they are human beings who are suffering from depression or post-traumatic stress disorder [PTSD] and would rather stay with their disease at home than expose themselves to the shame of confirming that they suffer from mental illness," added Dr. Njenga.
Speaking while receiving the report, CS Kagwe indicated that mental health issues have spiked in the wake of the Covid-19 pandemic.
"These psychosocial issues have compounded the problem of the current pandemic. The rising number of mental health-related issues such as depression some of which have ended up in suicide has been a concern to the government," he noted.