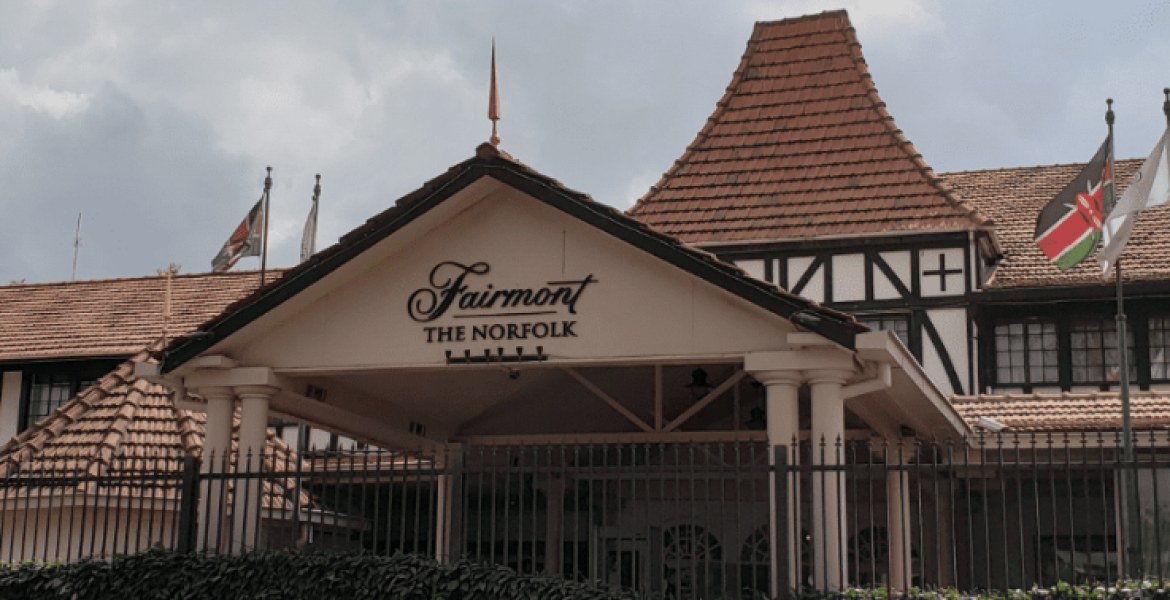 Hotel chain, Fairmont has rescinded its decision to fire all employees attached to two of its establishments in Kenya.
Last week, Fairmont Country General Manager Mehdi Morad announced the closure of Fairmont The Norfolk Hotel and Fairmont Mara Safari Club citing effects of the Covid-19 pandemic on the hotel business.
As a result, all workers attached to the two facilities were rendered jobless and were set to be served with termination letters by June 5th.
On Thursday, the hotel group said it has reversed the decision to fire the employees following a consultative meeting with the Workers Committee Management and the Kenya Union of Domestic, Hotels, Educational Institutions, and Hospital Workers (KUDHEIHA).
"We would like to reiterate that the owners, Fairmont Hotels and Resorts and subsequently Accor Hotels are very committed towards the health, safety, and wellbeing of the employees," read part of the new memo.
"To this end, the Management has withdrawn the said memo as we continue with consultative meetings with all stakeholders until an agreement is reached."
The move comes days after the office of the Attorney-General, through Solicitor-General Ken Ogeto, wrote a letter to the hotel's management demanding an explanation on the mass firing.
"This matter is of public importance and great concern to the Government and in view of the Attorney General's mandate to promote, protect and uphold the rule of law and defend the public interest, this Office should be very grateful if you would provide it with clarification regarding the said media reports and complaints from employees, including on the veracity thereof and the justification for the taking of such action, if this is the case," part of the letter read.