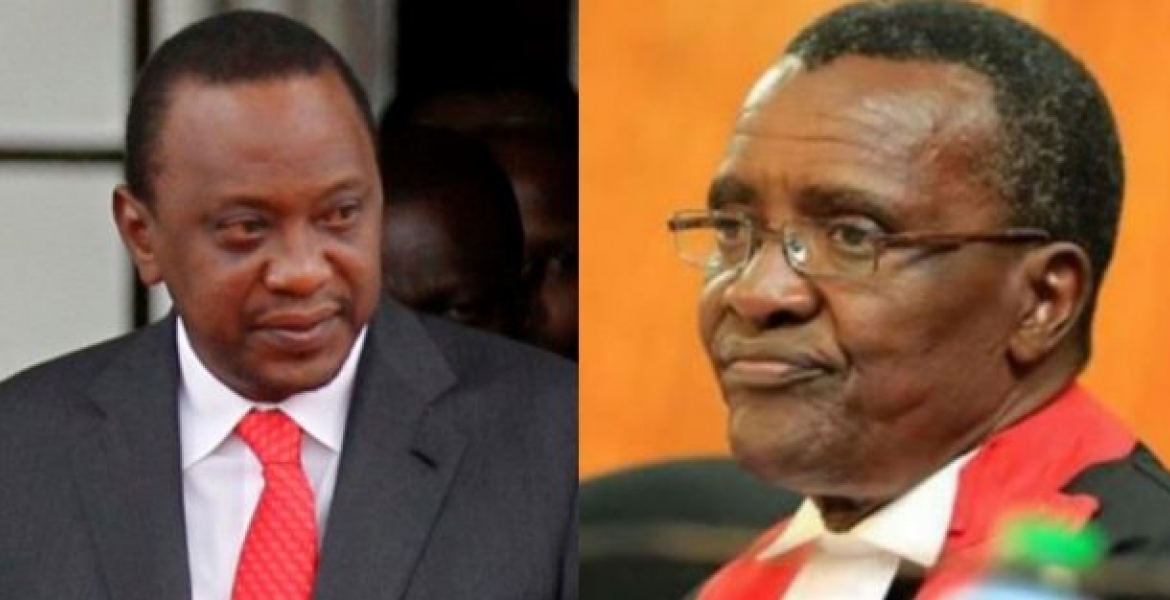 Chief Justice David Maraga has dismissed a revised Executive Order issued by President Kenyatta on Wednesday.
Maraga through a statement on Thursday said the order has no effect on the Judiciary and Judicial Service Commission (JSC), which are recognized as independent institutions under the 2010 constitution.
He further noted that the order titled "The reorganization of government" can only apply to the Executive arm of government, which is headed by the President. 
In the new order, Uhuru listed JSC among institutions under the State Law Office and the Department of Justice.
"While the Executive Order has no legal effect as the Constitution is clear about the creation of the Judiciary and the JSC and their authority and functions, it is important that the public understands, for the sake of our constitutional democracy, that both the Judiciary and the JSC are independent organs which are neither assigned functions nor derive authority from the Executive branch of government," said Maraga.
"The Order cannot "restructure" or "assign" function to the other co-equal and co-substantial arms of government and Independent Commissions. An Executive Order cannot "restructure" or "assign" functions to Judiciary or the Chief Justice," he added.
"It is imperative that this institutional independence be clear in all government publications and orders." 
The revised Executive Order No.1 of 2020 was issued to reorganize the national government and reassign functions and institutions among ministries and state departments.
 "I want to believe that this was an inadvertent error and that the office of the President will promptly issue a correction," noted Maraga.
Uhuru's order further placed the newly-formed Nairobi Metropolitan Services (NMS) under the Executive Office of the President.