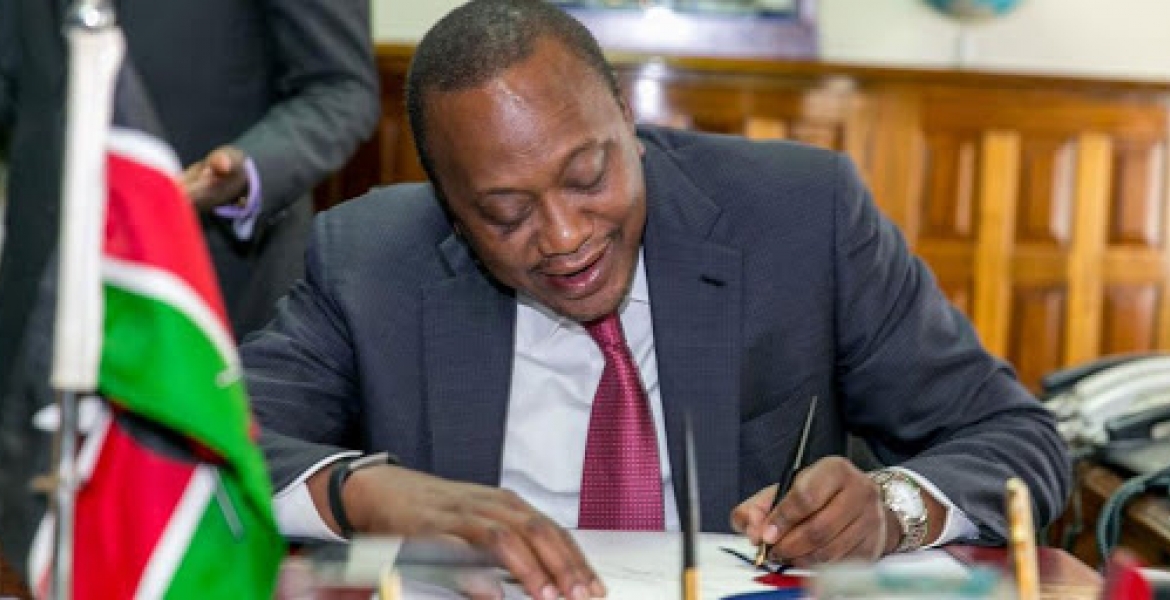 The newly-formed Nairobi Metropolitan Services (NMS) will now operate under the Executive Office of the President (EOP).
This is after President Kenyatta signed a revised Executive Order No. 1 of 2020 on Wednesday, which makes NMS one of the offices that run under EOP.
The signing of the order paves the way for NMS, which is headed by Major General Mohamed Abdalla Badi (director-general), to implement the deed of transfer of functions signed between the National Government and Nairobi County Government in February.
"In exercise of the powers conferred by Article 132 (3) (b) of the Constitution, as read with all other enabling Laws, I, UHURU KENYATTA, President and Commander-in-Chief of the Kenya Defence Forces, order and direct: THAT the Government shall be organized as set out in this Order; (ii) THAT this Order contains portfolio responsibilities and changes made in the structure of Government; (iii) THAT this Order assigns functions and institutions among Ministries and State Departments; and (iv) THAT this Order supersedes Executive Order No. 1 of 2018 (Revised) issued in July 2018," the order reads.
Functions that fall under NMS include Nairobi health services, transport services, public works, utilities, ancillary services, and planning and development.