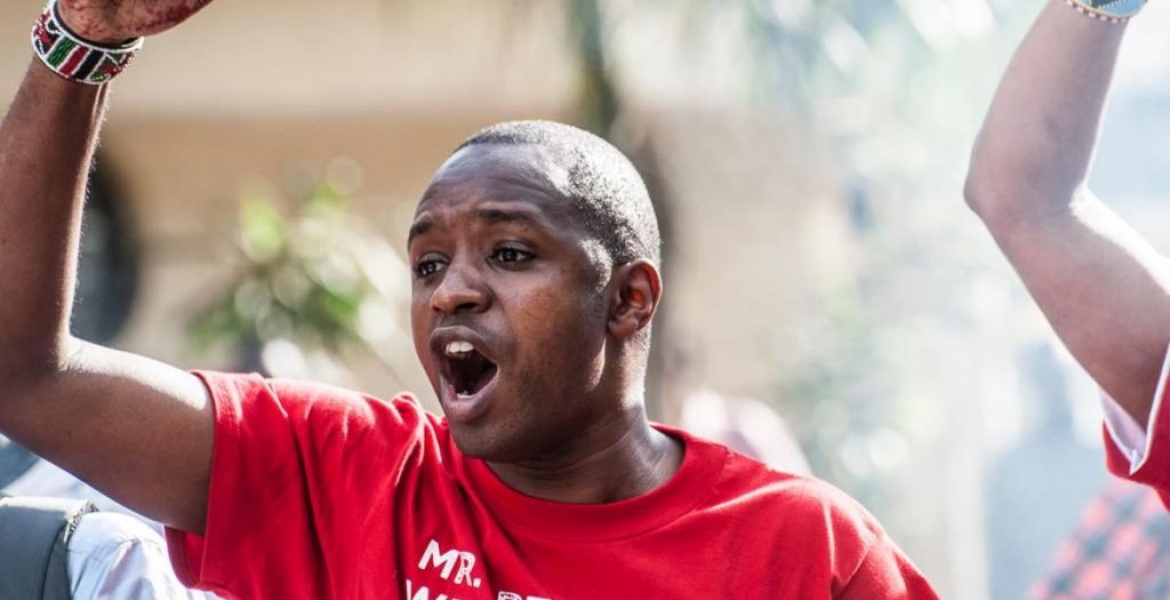 Kenyans on social media are demanding arrest and prosecution of police officers who allegedly shot and killed a homeless man in Nairobi's Mathare estate on Monday night.
This comes after Nairobi-based Human Rights activist Boniface Mwangi shared a video showing the man named Vaite lying dead after he was shot by officers enforcing the dusk-to-dawn curfew in the area.
"Kenya Police have shot dead a homeless man in Mathare, Bondeni area. He works as a loader in Marikiti but sleeps in the streets, residents call him Vaite," Mwangi posted on Facebook.
He added: "About 300 people have defied the curfew and are protesting the extrajudicial killing." 
Using hashtag #JusticeforVaite, Kenyans online are calling for action against the cops involved in the killing of the innocent civilian.
@Eyano_Mkenya tweeted: "I am sure the government is out somewhere reading this tweets and saying, "Nyi ongeeni na hakuna kitu mtafanya. Ni siku mbili tu msahau". Americans have come out in the streets, it's about time we consider the same, as a more solid means of airing grievances."
@MukuruSPA wrote: "So police kill an innocent homeless man who had nowhere to go. At this point, we rather have corona kill us. The police have failed the people." 
@KOTDCI1 said: "What saddens more is that the President knows of police brutality & violent, unlawful killings but has never done shit about it. He's never made it clear that rogue cops must be dealt with like criminals.
Is Uhuru a puppet president acting for a dreaded Mafia?"
@geraldngaopk stated: "Living in Mathare or slums doesn't justify police brutality. We work hard not to leave the ghetto but to make the ghetto a better place to live! Police brutality sucks."
 
@joshgambler noted: "It is very sad...deeply hurts. Unfortunately, the cops in question may just be transferred to another station as the system is used to. They must be sacked, investigated and sentenced!"