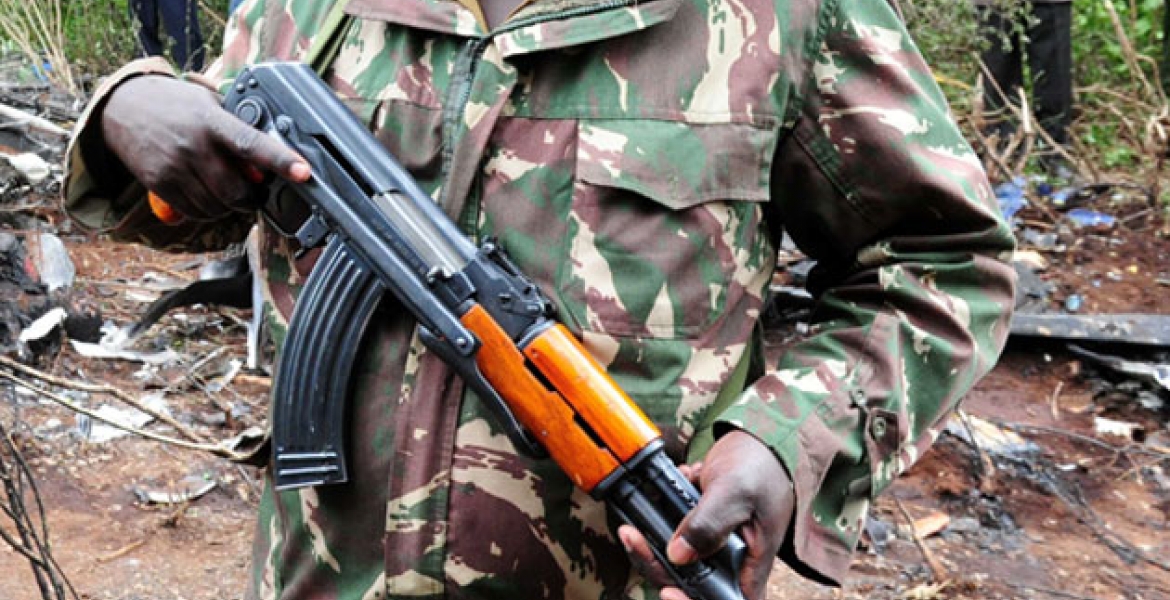 Two Kenya Defense Forces (KDF) soldiers and a police officer have been admitted to hospital with gunshot wounds after they shot each other in a case of mistaken identity.
The incident happened in Bura, Garissa County on Wednesday, May 27th after the three mistook each other for terrorists.
The two military officers were on patrol in the area when they spotted Constable Emmanuel Ngao and challenged him to surrender but he immediately opened fire after mistaking them for al-Shabaab militants.
As a result, he shot and seriously injured the two army officers identified as David Mbugua and Jeremy Malusi. The two also fired back at Constable Ngao, leaving him with serious gunshot wounds.
"The three officers sustained gunshot injuries and were rushed to Bura East Sub-County hospital in critical condition," Fafi police commander said.
Constable Ngao had reportedly left a lady friend's house in the town when he encountered the army officers at 2.15 am.
While confirming the incident, Garissa Police Commander Alfred Angengo said investigations have been launched to establish exactly what happened.