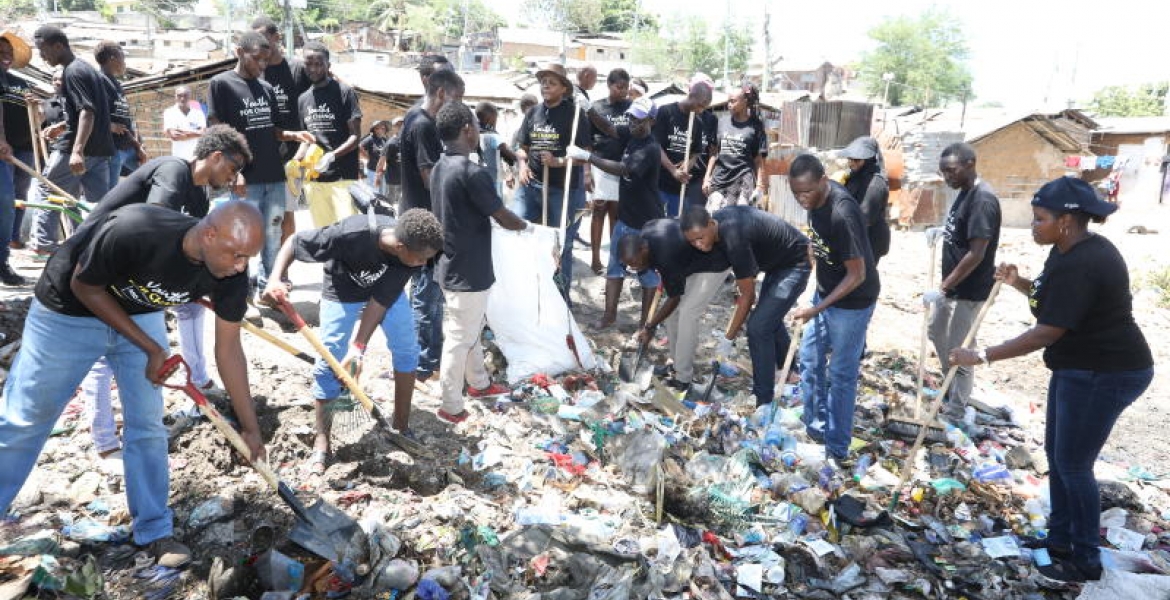 The government, through the Department of Housing and Urban Development, has rolled out a new programme that will see over 20,000 Kenyan youths get temporary jobs amid the Covid-19 pandemic.
Dubbed 'Kazi Mtaani National Hygiene Programme (NHP)', the initiative will provide daily income to some 26,000 young people in 23 informal settlements around the country.
Already, 10,600 youths from Nairobi's Kibera, Mathare, Mukuru and Korogocho slums have been recruited in the first phase of the programme.
The young men and women enlisted in the initiative will be tasked with doing daily sanitation and environment preservation duties in their respective areas and will be paid Sh616 each daily.
The duties include street cleaning, fumigation and disinfection, garbage collection, bush clearance and unclogging of drainages, according to Housing Principal Secretary Charles Hinga.
 "The payment structure is aimed at providing a daily income and this is why workers will be paid at least twice a week through mobile money transfers," said PS Hinga.
He said the aim of the initiative is to provide social relief by providing jobs and facilitating hygiene interventions to combat the Covid-19 pandemic in informal urban settlements.
Informal settlements in Mombasa, Kiambu, Nakuru, Kisumu, Kilifi, Kwale, and Mandera are also targeted in the programme.
"These counties have seen the first instances of COVID-19 and have been affected by the cessation of movement policy initiated to contain the spread of the virus. The containment strategies have affected economic activity, making it difficult for those reliant on daily work to meet their basic needs," added Hinga.