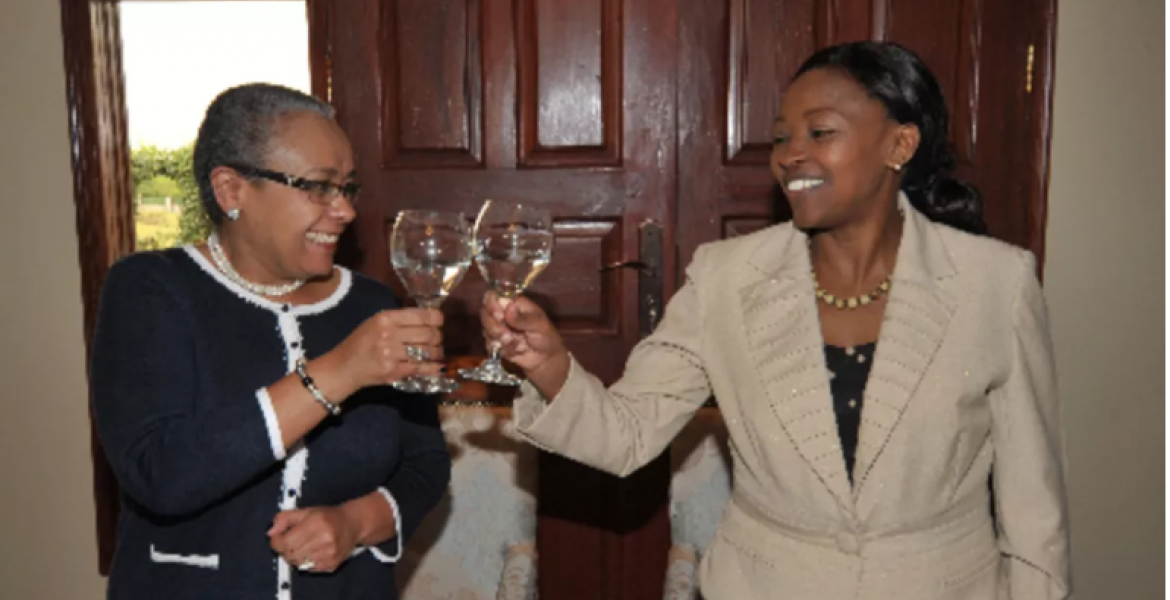 The amount of taxpayers' cash allocated to the offices of First Lady Margaret Kenyatta and Deputy President William Ruto's wife Rachael Ruto for the upcoming fiscal year have been trimmed. 
Budget documents submitted to parliament by the National Treasury last week show that allocations to the two officers in the 2020-2021 financial year will reduce by Sh281 million, a 39 percent drop.
This is part of the Treasury's bid to cut down on non-essential expenditure in the wake of the Covid-19 pandemic, according to Business Daily. 
As a result, budgetary allocations on travel, entertainment, fuel, and purchase of motor vehicles for Mrs. Kenyatta and Mrs. Ruto's offices have been slashed.
The budget for domestic and foreign travel for First Lady's office has been trimmed to Sh37.9 million (54 percent fall) while allocation on entertainment and hospitality has been reduced to Sh90.9 million from the current Sh101 million.
For Mrs. Ruto's office, Sh51 million has been allocated to local and international travel while Sh17.2 million has been set aside for entertainment and hospitality down from Sh34.5 million in the current financial year.
In the current year, First Lady's office had been allocated a total of Sh426.1 million while that of Rachel received Sh297.4 million. With the new austerity measures, the two offices will get Sh238.8 million and Sh213.6 million respectively.