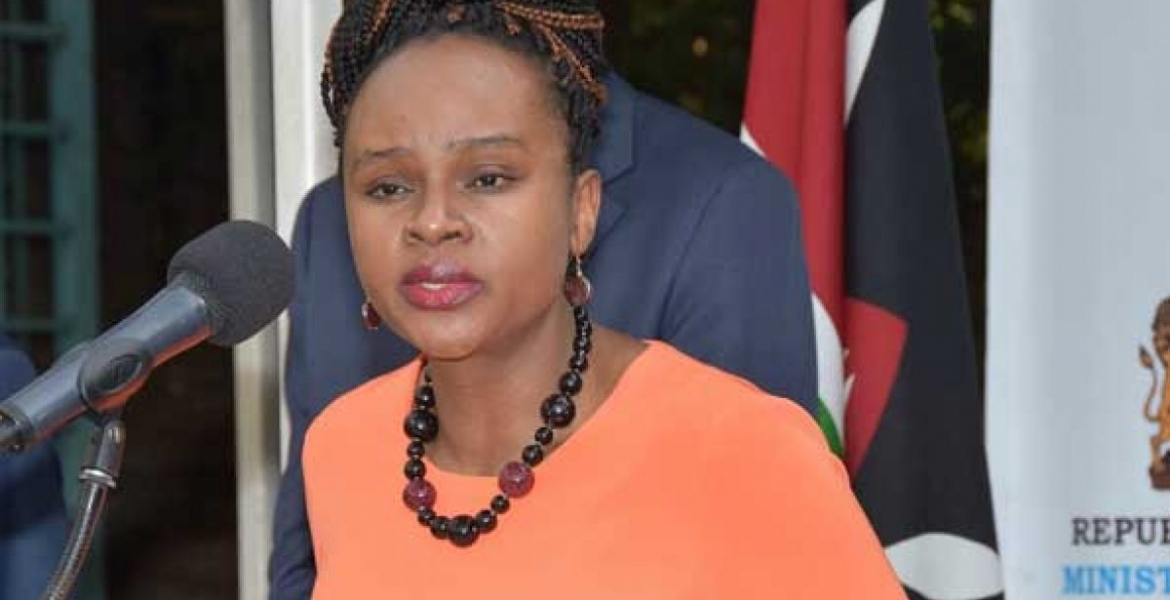 Health CAS Dr. Mercy Mwangangi
The number of coronavirus infections in Kenya has climbed to 142 after 16 additional cases were confirmed on Sunday.
In a media briefing on Sunday, Health Chief Administrative Secretary (CAS) Dr. Mercy Mwangangi said the 16 new cases were detected from 530 samples examined in the past 24 hours.
Dr. Mwangangi indicated that 15 of the new cases are Kenyans while one is a Nigerian national. 12 of the cases were registered in Nairobi County, three in Mombasa and one in Kilifi. 
"Of the 16 new coronavirus cases, nine are male while seven are female. Out of this number, nine are from the quarantine facilities while seven are from contact tracing," said Dr. Mwangangi, adding that the patients are aged between 22 and 66 years.
"The 16 people have already been moved into isolation in various health facilities and contact tracing is ongoing," she added.
As of Sunday, a total of 1,833 contacts had been traced, with 1,384 of them being discharged after being monitored for the requisite 14 days.
"Currently there are 449 contacts that we are actively tracing," said Dr. Mwangangi.
In addition, the Health Ministry directed that persons who die of Covid-19 must be buried within 24 hours from the time of passing and the burials are restricted to a maximum of 15 family members.
Speaking during the same briefing, Transport CS James Macharia announced the government has extended the ban on all international passenger flights for 30 days effective Monday, April 6th.
He further noted that countries seeking to evacuate their citizens from Kenya must give a 72-hour notice.