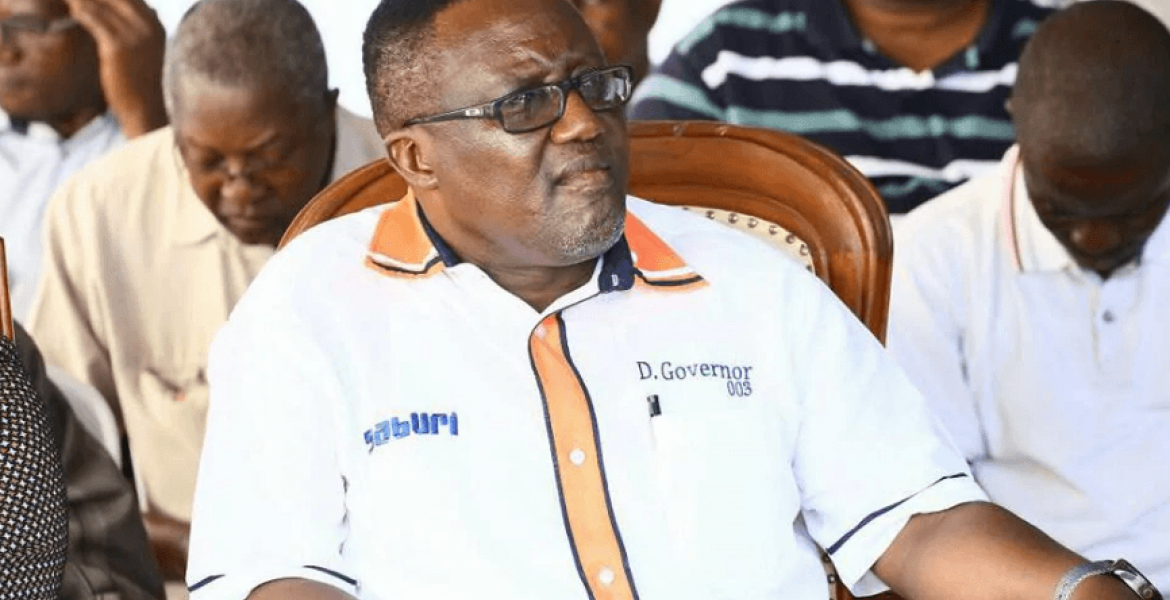 Kilifi Deputy Governor Gideon Saburi
Kilifi Deputy Governor Gideon Saburi has recovered from coronavirus, according to Health Cabinet Secretary Mutahi Kagwe.
Kagwe, in a media briefing on Thursday, said Saburi tested negative for the virus after spending 14 days in isolation.
He further announced that Saburi will be charged in court for putting the lives of many people at risk after he defied the government's order requiring people returning from abroad to self-quarantine for 14 days.
Saburi was diagnosed with Covid-19 on March 22nd, nearly two weeks after he jetted back to the country from Germany.
Last week, Saburi issued an apology to Kilifi residents and Kenyans for spreading the disease.
"I am very remorseful for bringing anxiety on Coronavirus spread in Kilifi County and the entire country and hope that people will find a heart to forgive me," said Saburi.
"I am a responsible person. I am a leader, a family man, and a mentor to many. I did not do this on purpose," he added.
He admitted to having interacted with Kilifi Governor Amason Kingi, mourners in different funerals and also shopped at an undisclosed supermarket after flying back from Berlin via Amsterdam.
He added that after returning from Germany, he went to Mombasa Hospital for a checkup and was admitted for three days before doctors cleared him to go home.
After he was discharged, he self-isolated for three more days before embarking on his normal duties. He added that by the time he came back, Germany had not been marked as a coronavirus hotspot.
Kenya has so far confirmed 110 cases of Covid-19, three deaths, and four recoveries. Kilifi County has the second-highest number of cases behind Nairobi.