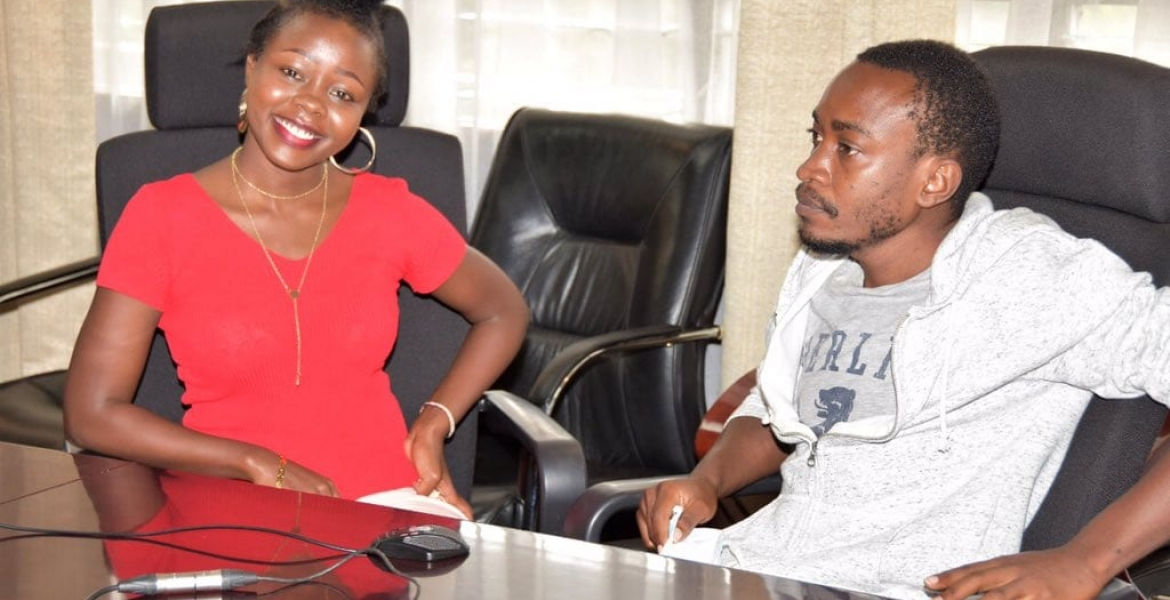 Brenda and Brian
Two Kenyans who have recovered from coronavirus have spoken out after being discharged from the hospital.
The two; Brenda and Brian narrated their stories during a televised video call with President Kenyatta on Wednesday, April, 1st. Kenyatta spoke from State House while the two were at Afya House, the Health Ministry's headquarters.
"We are very proud of you, Brenda. You informed us in a calm manner about all the people you were in contact with. We were able to trace all the people you interacted with," said President Uhuru while addressing Brenda.
Brenda, a 27-year-old student, returned to Kenya from Chicago, the US, via London on March 5th and took herself to Mbagathi Hospital four days later after she exhibited symptoms linked to Covid-19.
"As a result of that, you were able to limit your contact with other people. There is no single death that can be attributed to your infection, Brenda. This is unlike others who did not want to quarantine, and ended up infecting numerous other people. The people, who infected others were older than you, were leaders, and should have known better," Uhuru said.
"I urge those who have symptoms, to behave like these brave Kenyans. Let us avoid infecting other Kenyans," he added.
Addressing Brian, who tested positive for the virus after coming into contact with Brenda, Uhuru noted: "I am proud of your bravery, courage, and sense of patriotism."
On her part, Brenda said: "Three days after I arrived in Kenya, I felt unwell, and suspected that something was wrong. On the fourth day, I took myself to Mbagathi Hospital, where I was tested and confirmed to be coronavirus positive. I have been in quarantine for 23 days, and while at the hospital, I received proper treatment. I urge Kenyans, who suspect that they have contracted the disease to come forward, get tested and be confident that doctors would help them heal." 
Brenda, a former Miss Tourism Kericho County, believes she caught the virus in London while returning to Kenya. She was the first person in the country to be diagnosed with the illness.
Brian said: "I caught the virus from contacting Brenda. Immediately Brenda's results came out, the health officers came for me, and took me to a government facility, where I was tested and results returned positive. As a result of that treatment, I am happy I have recovered. I am telling Kenyans that coronavirus is real, and Kenyans should take precaution." 
Brenda and Brian are among the three patients who have been cured of the disease in Kenya. The identity of the third recovered patients is yet to be disclosed.