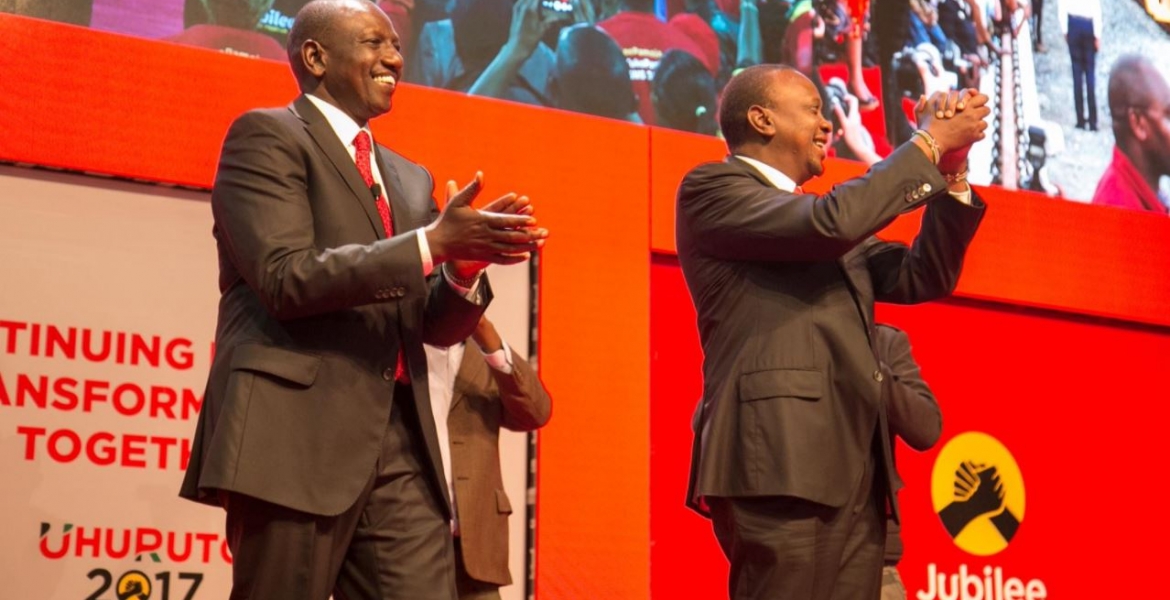 In a bid to free-up funds for fighting the coronavirus pandemic, President Uhuru on Wednesday announced high-ranking officials in the Executive arm of the government would take up pay cuts.
Kenyatta and Deputy President William Ruto will have their monthly salaries trimmed by 80 percent.
This means the two will take home less than Sh300,000 each, with Uhuru earning Sh288,000 from his Sh1.44 million monthly pay.
On the other hand, DP Ruto, who according to the Salaries and Remuneration Commission (SRC) earns Sh1.22 million per month, will take home Sh245,000.
Kenyatta also announced that all Cabinet Secretaries (CSs) and Chief Administrative Secretaries (CASs) will take a 30 percent pay cut. This translates to Sh646,000 for CSs who are currently paid Sh924,000 per month.
Principal Secretaries (PSs), who earn Sh765,000 per month, will have their pay slashed by percent, meaning they will now take home Sh612,000.
This means CSs, PSs, and CASs will earn more than double what the president and deputy president will be taking home.