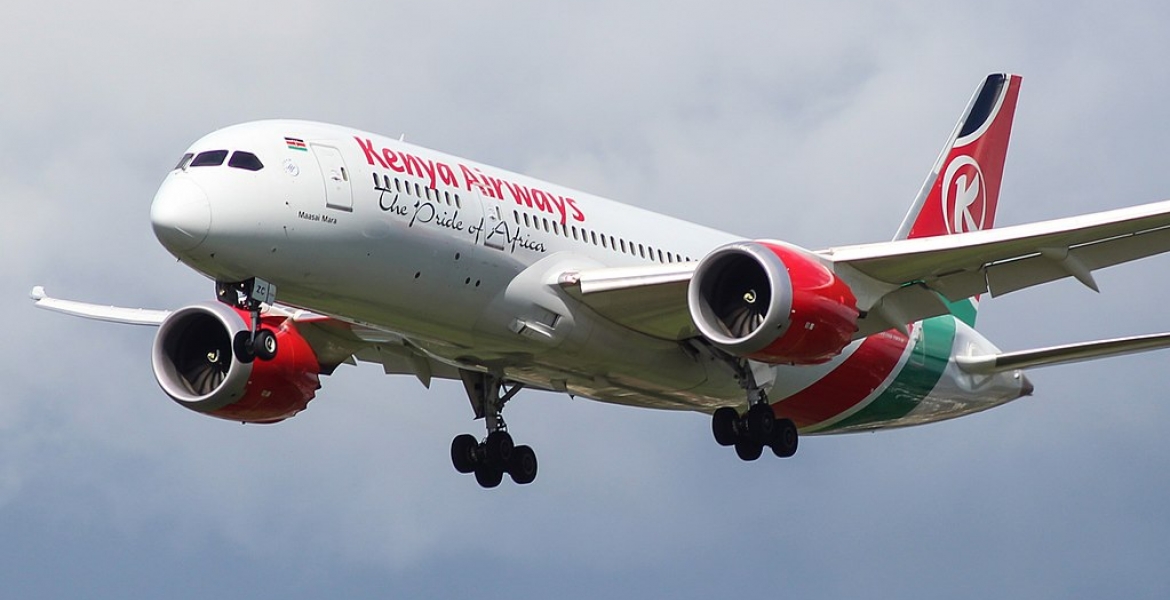 Kenya Airways has offered to fly back American citizens and US lawful permanent residents wishing to leave the country in the wake of the coronavirus outbreak.
This was announced on Wednesday by the United States Embassy in Nairobi through its official Twitter and Facebook pages.
The Embassy indicated that the 234-passenger flight will depart the Jomo Kenyatta International Airport (JKIA) in Nairobi at 9 pm on Wednesday. 
However, the plane, which has 30 business class seats and 204 economy class seats, will only fly to JFK International Airport in New York if it is fully booked.
An economy class ticket on this flight goes for $3,350 while a business class ticket costs $4,000, the embassy said.
"This will be a direct flight to John F. Kennedy International Airport, New York," the Embassy noted.
"We understand from the Kenyan government that there are no plans for flights after midnight tonight. If you wish to depart Kenya, this will be your last opportunity for an indefinite period of time."
Those looking to travel on this flight have been asked to contact KQ using the following numbers; +254 741 131 526, +254 203 274 747, +254 711 024 647, +254 741 984 764). Bookings for this flight will end at 3 pm, six hours to departure time.
Kenya suspended all international flights effective Wednesday midnight as part of the measures to prevent the spread of Covid-19. A total of 25 cases have been confirmed in the country.