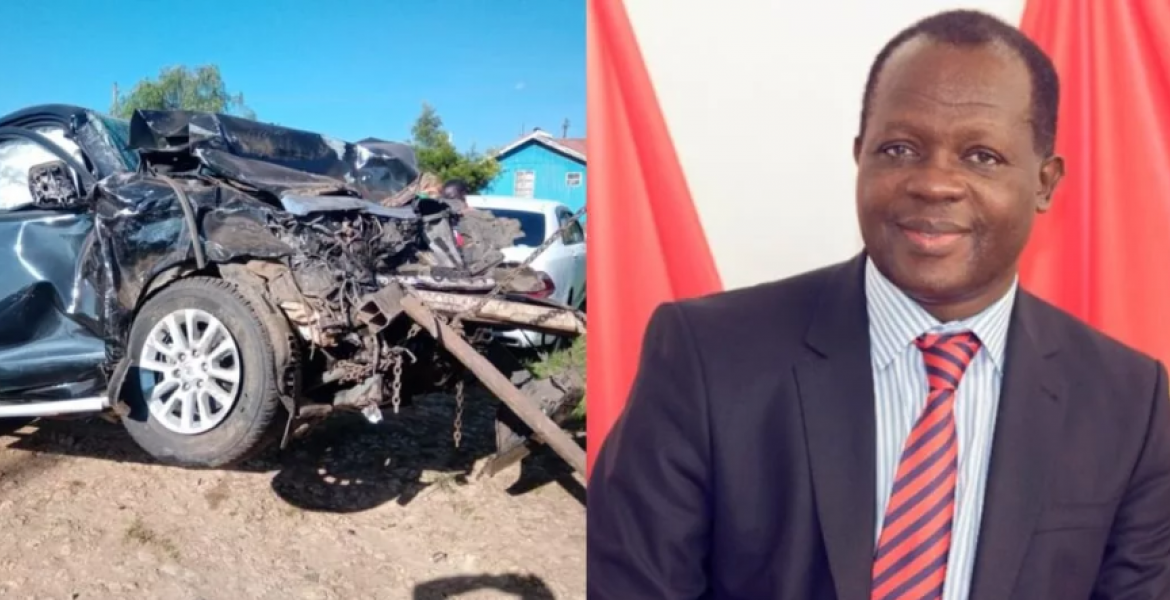 Jubilee Party secretary-general Raphael Tuju has for the first time spoken about the February 12th road accident that nearly ended his life.
Tuju returned to the country last Saturday after undergoing specialized treatment in the United Kingdom for two weeks.
He was flown to London on February 19th for advanced treatment a week after the road crash that happened at Magina area along the Nakuru-Nairobi highway. 
Tuju was heading to Kabarak, Nakuru County for the burial of the late former president Daniel Arap Moi when his vehicle collided head-on with a matatu.
He was rushed to Kijabe Mission Hospital for emergency treatment and later airlifted to Karen Hospital in Nairobi, where he was admitted to the intensive care unit (ICU) for one week before being flown to the UK.
In an interview with The Star at his residence in Nairobi's Karen estate, Tuju said he suffered 12 broken ribs and three crushed vertebrae. Further to this, he sustained head and neck injuries as well as a dislocated knee.
"I lost a lot of blood bleeding internally," Tuju, adding that he only survived by the grace of God.
"This accident you only survive by the grace of God. There is no other way. I have realized God loves me."
Tuju, who also serves as a Cabinet Secretary without a portfolio, said he was recuperating well after undergoing surgery in London.
"I am on the mend. At least every day I have made progress. I was in a wheelchair, then on two crutches, now I am able to manage with one crutch and this has progressively happened every day," he said.
Speaking on the condition of his vertebrae, he said: "That is very painful but not very dangerous. It's the vertebrae that were dangerous. I broke three vertebrae. That was the most difficult one. That is what was operated on abroad to protect my spine."
Tuju said he became unconscious almost immediately after the accident and the only thing he could remember is seeing Sports Cabinet Secretary Amina Mohammed organizing how he would be rushed to the hospital. He noted that he regained his conscious while in the UK. 
"I don't remember anything after that. I only found myself in bed in the United Kingdom, that's when I recognized exactly where I was," he said.
"It's been a tough war but the first thing I would like to do is to thank his Excellency the President. Under those circumstances, he never abandoned me. He made sure that I got the best care possible."