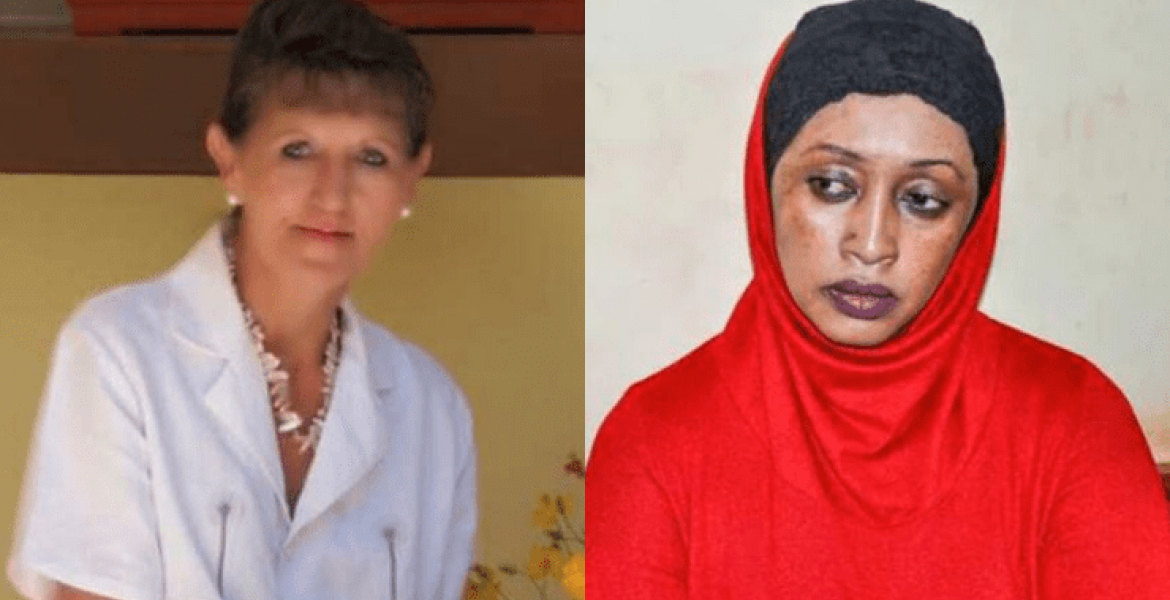 A Kenyan woman was on Thursday arraigned in court in connection with the mysterious disappearance and possible murder of a Kenyan-Belgian national.
Lucy Waithera Njuguna appeared before Justice Daniel Ogembo but the court directed she undergoes mental assessment before pleading to murder charges on March 4th. She will be remanded at Lang'ata Women's Prison pending the test.
She is the prime suspect in the disappearance of Kenyan-Belgian Dysseleer Mireille Lesoipa, who went missing in January 2019. The two were close friends prior to Lesoipa's disappearance.
Waithera is alleged to have schemed Lesoipa's murder and went ahead to fake her death certificate in a bid to inherit her multi-million-shilling estate, according to homicide investigators.
The fake death certificate indicated that Lesoipa was suffering from HIV/AIDS, passed away at MP Shah Hospital in Nairobi and her body cremated at the Kariokor crematorium. The claims were found to be false after the management of MP Shah Hospital confirmed Lesoipa was never admitted at the facility nor died there.
Confronted with the facts, Waithera allegedly changed the story and claimed that Lesoipa died in India while receiving treatment but records by the Immigration Department showed she never traveled abroad.
Waithera is also said to have used the forged death certificate to lodge a succession case in a Nakuru court where she listed herself as the beneficiary of Lesoipa's estate. It also emerged that she has already sold Lesoipa's house to Pastor Anthony Musembi for Sh20 million.
Waithera was arrested on February 1st while in possession of Lesoipa's belongings including phone, ATM cards, and passport. Lesoipa moved to Nakuru in October 2018 after separating from her husband and became friends with Waithera.
Police believe Lesoipa was killed but her body is yet to be recovered.