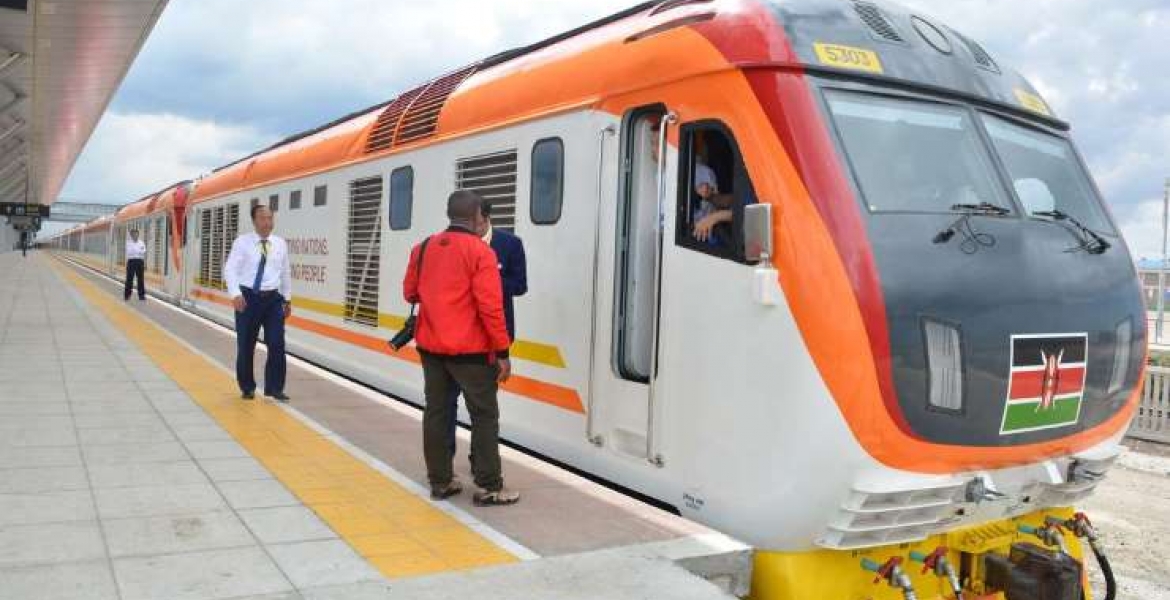 A whopping Sh1 billion was spent on planting grass along the Mombasa-Nairobi Standard Gauge Railway (SGR), according to contract documents obtained by Daily Nation.
The contracts signed between the Chinese and Kenya Railways have exposed the outrageous amount of money spent during the construction of the railway line that cost the Kenyan taxpayer over Sh300 billion, making it the most expensive project in Kenya's history.
The project was funded by the Chinese government, adding to the country's public debt that recently crossed the Sh6 trillion mark. 
Besides the Sh1 billion spent on grass, millions of shillings were set aside for entertainment and the daily needs of Chinese nationals building the railway but Kenyan workers were left out.
For instance, the Chinese expatriates used a total of Sh239 million on entertainment during the construction of the rail line.
Additionally, the lead engineer in the SGR project was allocated Sh5 million to cater for airtime during the three-year period. This translates to more than Sh5,000 per day.
Further to this, the engineer's office was supplied with furniture worth Sh57 million while each of his office computer was purchased at Sh280,000 and Sh513,700 was used to acquire a laserjet printer. His personal home was also furnished at a cost of Sh3 million.
Other inflated expenditures included the purchase of portable radios at Sh119,100 and digital recorders at Sh341,500 against the average local price of Sh2,000.
Sh28,800 was used to buy station loudspeakers, Sh1.14 million on video cabinets, Sh180,000 on workshop seats while Sh7.4 million was used to set up the ticketing system.
A total of 46 A3 laser printers were bought with each costing Sh513,700 against the average local price of between Sh40,000 and Sh75,000.
There was an electric engineer at every station and each was given a car worth Sh4.5 million, all of which were imported into the country duty-free.
Daily Nation established that most of the equipment used in the construction of the railway was imported from China, including six welding machines per station.
The SGR is presently generating Sh841 million per month against the monthly operational cost of Sh1.5 billion, meaning it is running under losses, according to Daily Nation.