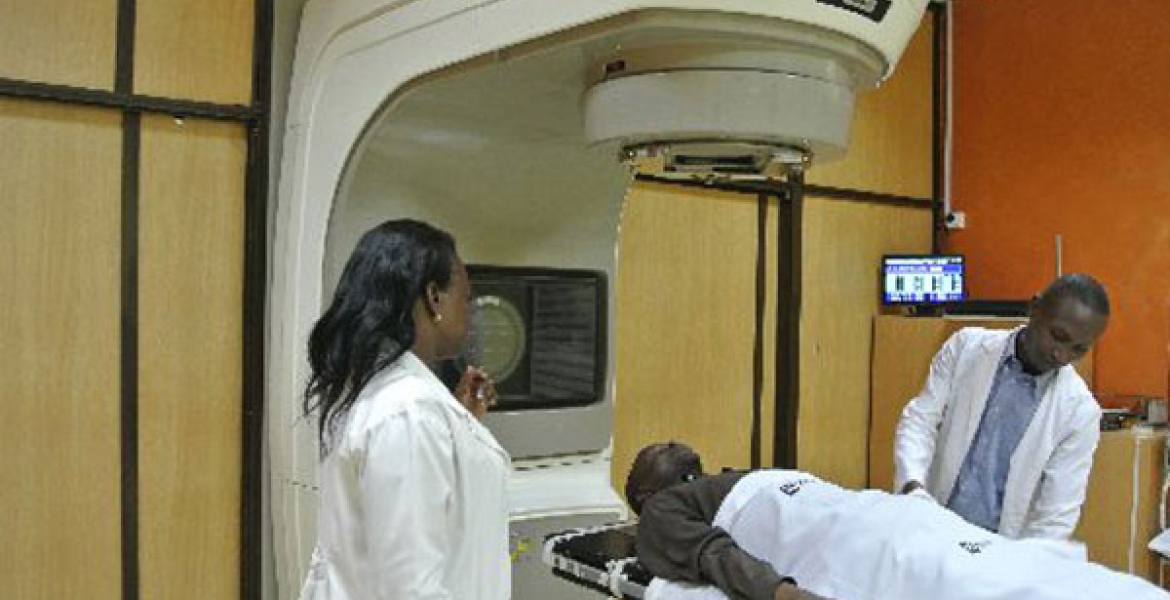 The management of Kenyatta National Hospital (KNH) has refuted reports that 10 cancer patients were forcibly discharged from the facility over blood shortage.
On Sunday, Daily Nation reported that the patients had been admitted at the hospital for two weeks waiting to undergo life-changing chemotherapy but they were unexpectedly ordered to go home on Thursday.
The publication said that the patients required blood before undergoing the treatment but they were discharged before receiving any services due to the shortage of the commodity.
In a statement on Tuesday, KNH Board Chairman Nicholas Gumbo confirmed that the patients were discharged from the hospital but not because of a lack of blood. Gumbo explained that only two out of the 10 patients who were discharged needed blood top up before the next treatment. 
He added that to avoid a long and unnecessary stay in the wards, KNH often refer stable patients to a health facility near the Kenya National Blood Transfusion Services (KNBTS).
Gumbo also admitted that KNH was experiencing a shortage of blood but noted that the matter was being handled by the Ministry of Health.
"The Kenyatta National Hospital-Blood Transfusion Unit in conjunction with the Kenya National Blood Transfusion Services (KNBTS) have been working together in an effort to bridge the gap by conducting blood drives and mobilizing replacement donors," he said.
"Currently, the hospital is able to mobilize 40 units per day against the demand of at least 200 units per day. This constitutes less than 20% of the requirement for normal operations."