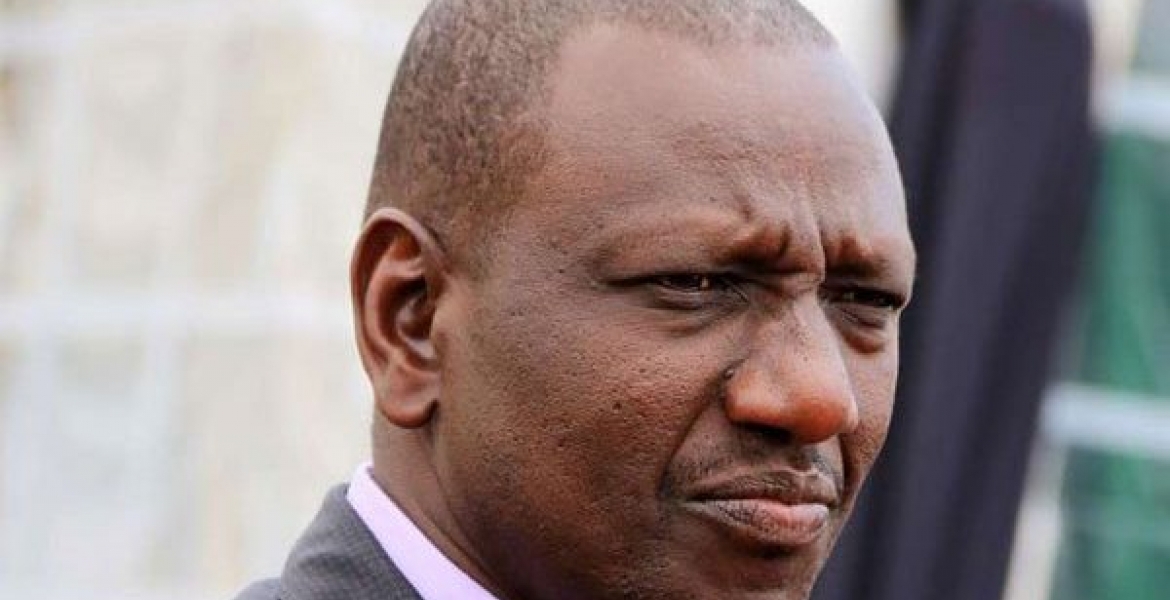 Deputy President William Ruto has once again rubbished reports linking him to the alleged Sh39 billion military equipment scam that led to the arrest of former Sports CS Rashid Echesa.
Through Twitter on Sunday morning, DP Ruto described the reports as "nonsense" sponsored in the media, adding that his office does not procure goods or services on behalf of any ministry. He went on to admit that Echesa and his accomplices used Harambee Annex, where his office is premised, to lure their victims.
"ODP [Office of the Deputy President] does not procure for any ministry/department. Question: other than 23min in Annex, for months, which government offices involved in the 'tender' did the scammers visit? Did they access DOD? Who facilitated? Who did they meet? Get the truth. Forget the sponsored NONSENSE in media," tweeted DP Ruto.
On Saturday, Ruto termed media reports linking him to the fraud scheme as a smear campaign designed by his political rivals.
"The desperation of my political competitors on their choreographed smear campaign against WsR is evident even for fools (whom we have a shortage for) to see," DP Ruto wrote on Twitter.
He added: "Just wait and see where this will end up. Washindwe! Go for the fraudsters. Leave me to serve the nation."
Ruto was responding to an article by The Standard titled: 'Detectives probe Ruto's aides over Sh40b guns fraud.'
It is alleged that Echesa and his co-conspirators Daniel Otieno Omondi, Kennedy Oyoo Mboya, and Clifford Okoth brokered the fake deal with two foreign investors at DP Ruto's Harambee Annex office.
The four were arrested on Thursday at Harambee Annex by detectives from the Directorate of Criminal Investigations (DCI) and were arraigned in court on Friday. The court allowed police to detain them until Monday for investigations to be concluded.
Echesa, who posed as a powerful Kenyan politician, is said to have approached the two investors with the promise of helping them win a tender for supply of military equipment worth Sh39.5 billion to Kenya's department of defense.
The two investors, an American and Egyptian, had reportedly paid Echesa and his team $115,000 (Sh11.5 million) as a show of commitment for the deal that was to be finalized at Harambee Annex on February 13th, 2020.
The foreigners became suspicious and reported to police after a man, who had been introduced as an Army General in a past meeting at a Nairobi hotel, appeared in a suit this time around instead of military uniform. 
The two investors are said to have told detectives that Echesa had promised the deal would be signed in the presence of DP Ruto but they never met him.