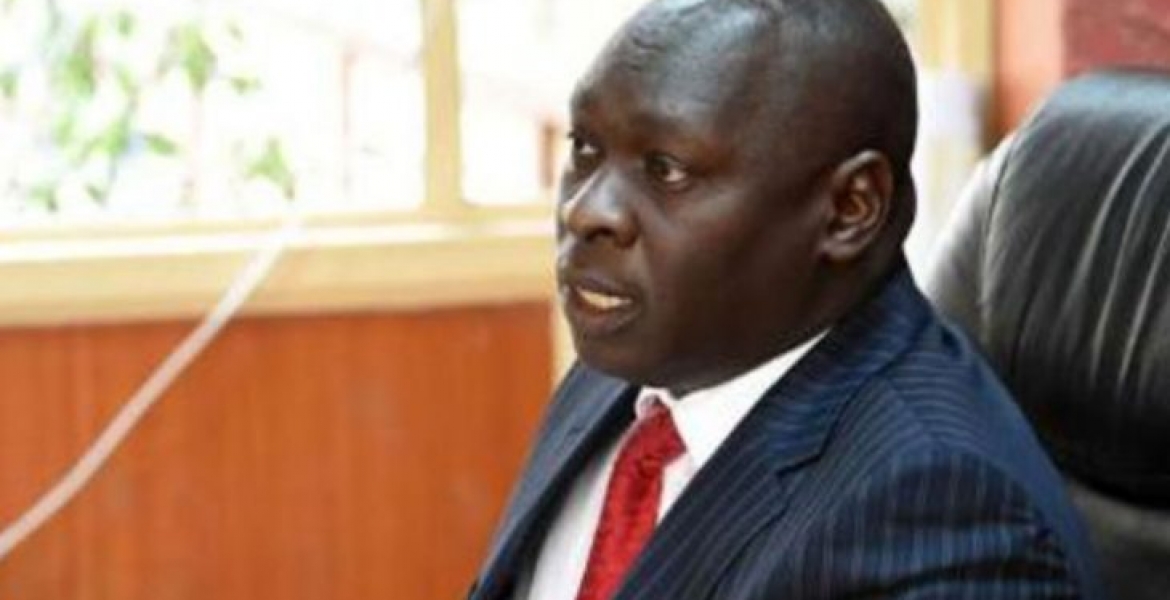 There was drama on Wednesday morning after a young woman stormed the Nairobi home of Cherangany MP Joshua Kutuny, accusing the politician of absconding parental responsibilities.
The woman identified as Joyline Chemutai shouted as she demanded child upkeep from Kutuny, causing a commotion that led police officers to shoot into the air.
Constables Emmanuel Maiyo and Mercy Ngeno, who were on patrol at the time, fired into the air after an alarm was raised from Kutuny's residence in Karen estate at around 1am, according to a police report. The two officers rushed to the scene and found Joyline shouting that "they want to kill me."
"Upon rushing to Kutuny's house, they heard a woman in Kutuny's compound shouting that 'they wanted to kill her'. In the process, police officer Maiyo fired one round of 7.62mm of ammunition using his CZ rifle No. C276787 to calm the situation," says a report filed at Hardy Police Station.
Joyline allegedly claimed she had sired a child with Kutuny but the lawmaker has refused to cater to the minor.
"It was established that one Joyline Chemutai had gone to the said-homestead claiming child upkeep from Hon. Joshua Kutunyi, the matter is still under investigation."
When contacted for a comment on the incident, Nairobi police commander Philip Ndolo said: "The matter is rather private, and our mandate was to restore peace and order at the MP's house. On matters child support, the MP and the lady should square it out in or out of court, depending on how they'll agree to resolve the problem."