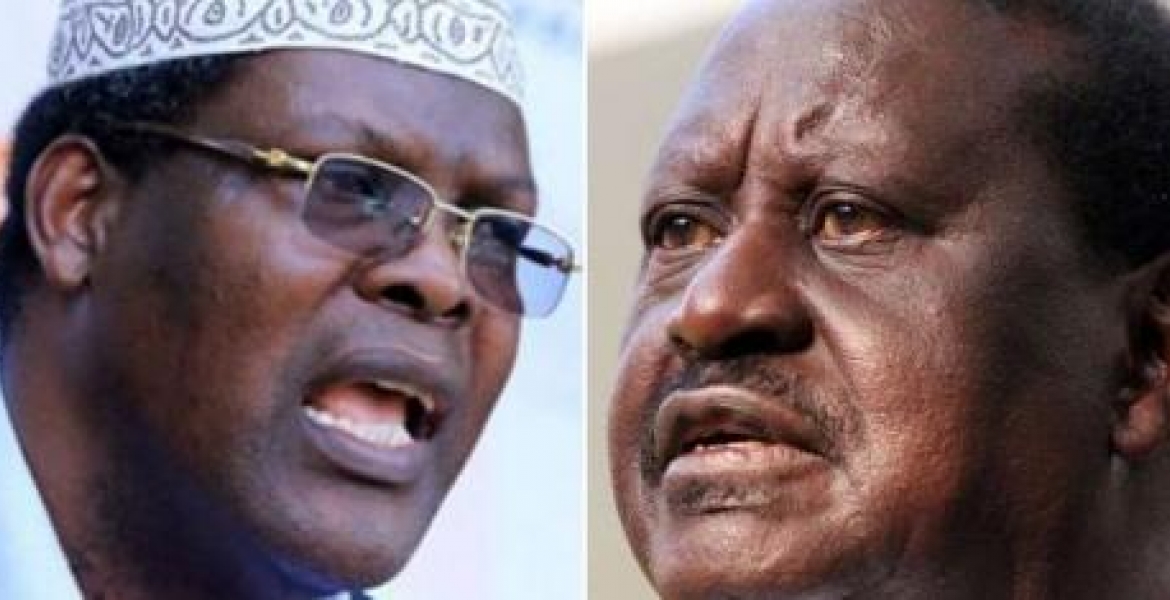 Deported Kenyan-Canadian lawyer Miguna Miguna has disputed ODM leader Raila Odinga's account over his family's net worth.
In an interview with NTV on Sunday, Raila divulged that the Odinga family is only worth Sh2 billion, which is mainly in the form of property and company shares.
"People say I'm very rich. I am not rich. I am just about Sh2 billion which we own collectively as the Odinga family," Raila noted.
But Miguna, in a post on Twitter on Monday, claimed that Raila is worth more than Sh2 billion, including his KSh1.5 billion palatial home in Riat Hills in Kisumu. He added that Odinga has invested heavily in the hospitality industry, claiming that he owns three hotels in Kisumu, valued at over Sh10 billion.
"He has more than Sh200 Billion. His Riat Palace alone is worth more than Sh1.5B. The 3 hotels in Kisumu are worth more than Sh10B, etc," wrote Miguna, who served as Raila's senior advisor from 2009 to 2011.
On Sunday, Odinga said his Karen home is worth Sh300 million and dismissed claims that his family had taken advantage of its political influence to amass massive wealth.
"Our father Odinga died a poor man. There is nothing we inherited from him as his children. It must be remembered that throughout his life that he was in government for only two and a half years," Raila said.
Miguna Miguna and Raila have fallen out since Miguna was deported to Canada in early 2018.