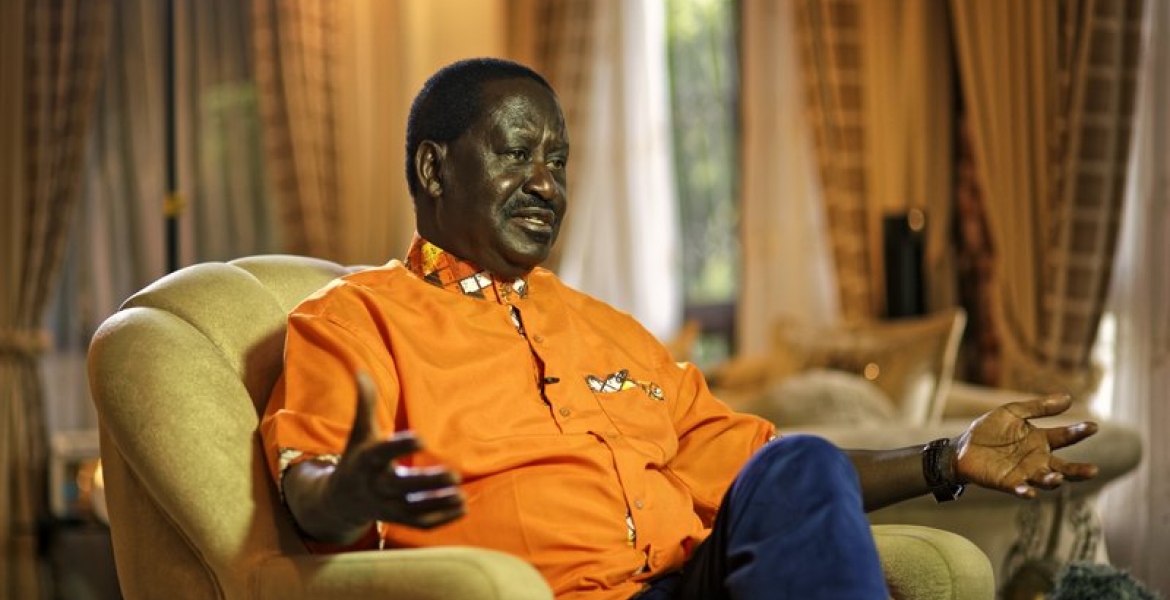 ODM leader Raila Odinga has spoken about his differences with Deputy President William Ruto.
In an interview with NTV on Sunday, Odinga described his relationship with Ruto as "basically cordial," adding that they do not talk much but they "greet each other." Odinga, who accused Ruto of what he termed as an unethical practice, was quick to point out that he has nothing personal against the Deputy President.
"We greet each other. Our relationship is basically cordial. I have no serious issues with him. I don't hate him as a person. There are certain things he does or has done that is basically contrary to what I would think is the correct way of doing things," stated Odinga.
He particularly mentioned the regular fundraisers that DP Ruto attends almost every weekend and the source of the millions of shillings he dishes out during these events. Odinga termed this as "corrupting the political process."
"You see, for example, he is the deputy president and he knows very well that in this country we had conducted an investigation. Parliament had a Select Committee led by Koigi Wa Wamwere that conducted investigations about Harambees and it was established that Harambees are a source of corruption and they should be banned… That is why under my administration with Kibaki, there were no Harambees."
"Then he (Ruto) decides to resurrect Harambees and he is running around donating money whose sources are dubious. In my view this is corrupting the political process," said Odinga.
"What kind of business does William Ruto own that makes those millions he produces every week. 52 weeks in a year, he contributes not less than Ksh.5 million every weekend. If you do a lifestyle audit of Mr. William Ruto, you will find that the source of that money is questionable. And that is the issue I have with him. Otherwise, I have no serious personal issues with him."
In addition, Raila accused Ruto of lying to Kenyans that he had made overtures to him prior to his March 9th, 2018 handshake with President Uhuru. 
"I can swear. I never ever talked to William Ruto," said Odinga.
"I was shocked and surprised when he (Ruto) mentioned that I had approached him. That is very unethical. Why would I call Ruto, I would rather call the President. I can swear. I never ever talked to William Ruto but the good Samaritans know themselves." 
Odinga said "Good Samaritans" convinced him to hold talks with President Kenyatta. These talks culminated in their unity pact.
"Some good Samaritans talked to me and I told them that under these conditions I'm ready to talk. Ultimately, the conditions were met and we talked. We met just the two of us," he added.