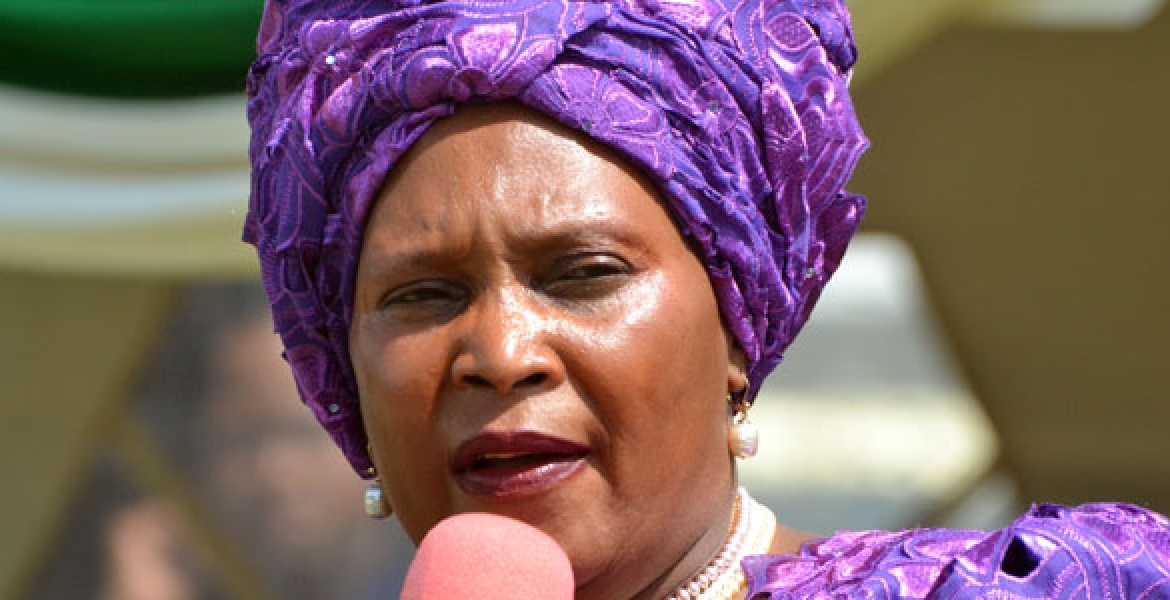 A Nairobi court on Friday overturned the appointment of former Othaya MP Mary Wambui as the chairperson of the National Employment Authority (NEA).
In a ruling, the Employment and Labor Relations Court Justice Onesmus Makau declared that Wambui's appointment was irregular as she did not qualify for the job. The ruling was made after the Kenya Young Parliamentarians Association (KYPA) filed a petition in October last year seeking to have Wambui's appointment quashed.
"That the 3rd respondent (Wambui) has on several occasions personally admitted that she possesses a limited educational background which for all intents and purposes makes her unqualified and unsuitable to conduct the affairs of the chairperson of National Employment Authority in light of the specialist academic and professional requirements that were intended to be possessed by the chairperson of the said authority," the petition by KYPA read.
The petitioner argued that Wambui was not qualified under the law, policy and best practice to take up the position. Justice Makau further issued a permanent injunction blocking Wambui from being appointed to the post.
The appointment of Wambui angered Kenyans who took to social media to protest her appointment saying she lacked the required academic qualifications while others said she was too old to champion for the welfare of youth.
"Does this government honestly want to claim these people in retirement age are appointed in these positions to serve the youth? We are talking of youth unemployment but there are positions for retirees!" one user wondered.
Wambui had been appointed to the position through a Gazette notice dated October 14th, 2019. At the time, Wambui hit back at those questioning her appointment, saying that she was the most qualified person to steer the authority in the right direction.
"I got the post because I am better than those complaining. I have the qualifications and experience to run the office," she said in an interview.