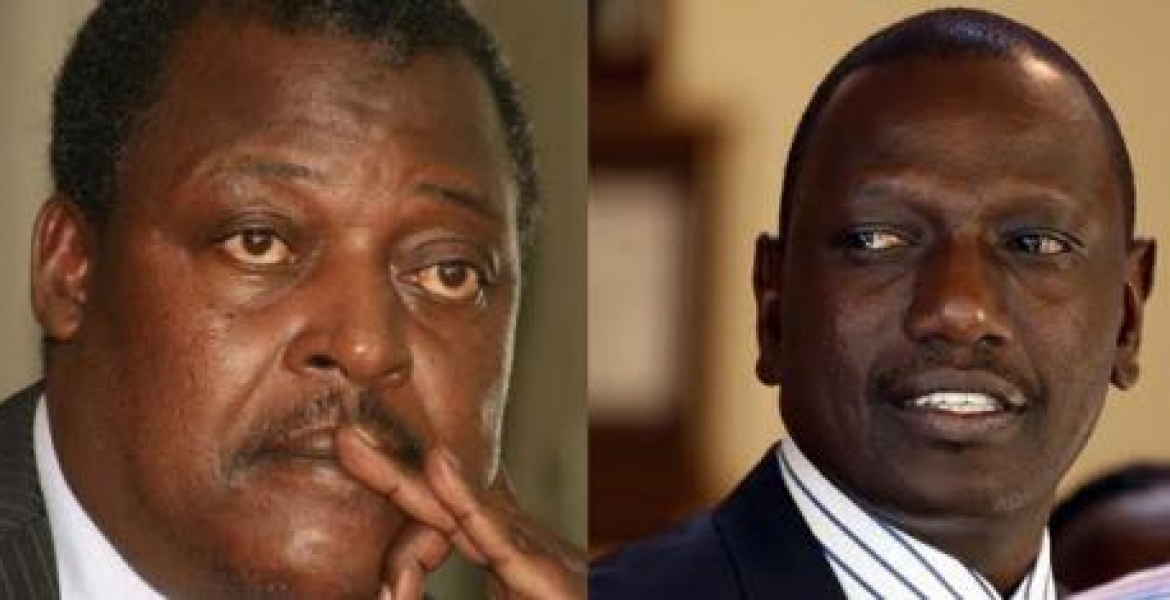 Former Lugari Member of Parliament Cyrus Jirongo has warned Kenyans against voting for Deputy President William Ruto as the country's fifth president.
Speaking on Wednesday night on KTN show, Point Blank, hosted by Tony Gachoka, Jirongo warned that Kenya would degenerate and become worse than neighboring Somalia under Ruto's presidency.
"It will be the worst accident to ever happen to the republic of Kenya because it will not even take a year before we become worse than countries like Somalia," said Jirongo.
He added: "I don't think this is a person [Ruto], at whatever cost, should be given the opportunity to move anywhere near power." 
Jirongo, who run for president in the 2017 elections, accused Ruto of practicing what he described as "criminal deception." "Ruto is as deceptive and fraudulent as they come. That man is not human." 
He went ahead to reveal how Ruto allegedly conned him KSh1.2 million in 1992 after he awarded him a tender for the supply of t-shirts. At the time, Jirongo was the leader of the dreaded Youth for Kanu (YK) wing.
"William Ruto then, after the 1992 campaign, looked for friendship with me through Fred Amayo (a former government employee). I was a bit hesitant but they pushed very hard. I told Amayo that this young man you brought into my office and asked me to give him a contract to supply 10,000 T-shirts, you remember he did not supply the 10,000 T-shirts," stated Jirongo.
"Instead, he brought 1000 T-shirts and repeatedly brought the same T-shirts 10 times so I ended up paying him KSh1.2 million because a T-shirt then cost Ksh120. What he did was he tried and corrupt the young boys at the stores where he would deliver a thousand T-shirts and they give back to him to deliver again," he noted.