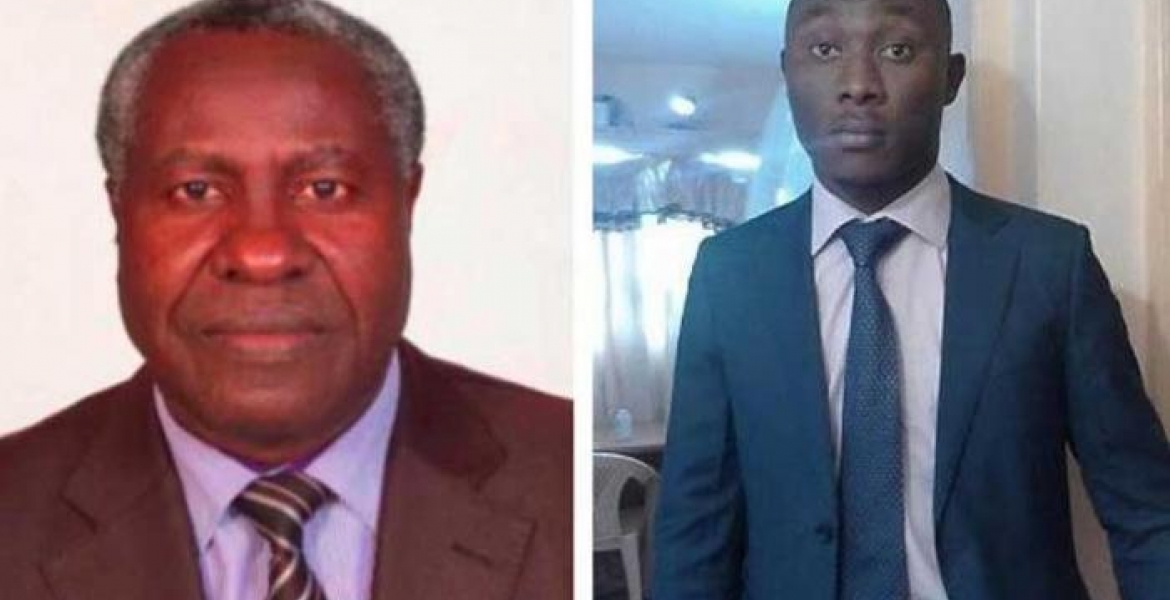 A 29-year-old man was left disappointed after initially learning that President Kenyatta had appointed him to a government position, but it later emerged the appointee was his namesake.
In a video circulating on social media, Enosh Momanyi Onyango from Webuye, Bungoma County said he learned about his appointment as the Principal Secretary (PS) for Physical Planning through The Standard. He noted that he received numerous calls from people congratulating him on his appointment.
"Good evening fellow Kenyans, my name is Enosh Momanyi, I am 29 years old from Webuye West Constituency, Bungoma County. Today has been a good day waking up in the morning to calls and texts from people I know and those I don't know congratulating me for my appointment by the president to the position of the PS for Physical Planning."
"Actually I learned this through The Standard newspaper dated January 15, 2020, over the aforementioned appointment I wish to thank His Excellency for believing in youth. My desire is to align my responsibilities with Uhuru's Big 4 Agenda. As I conclude, I also wish to thank all Kenyans and I look forward to being a servant to all of you. Thank you,' read his speech.
The Standard even published a photo of Momanyi, 29, in their article about President Kenyatta's new appointees. The publication later apologized for the mistake and clarified that the person appointed as PS for Physical Planning was another man with the same name.
"In yesterday's edition of The Standard, we erroneously published the picture of his namesake (right) as the nominee. We regret the error," read the apology by The Standard.
On Tuesday President Kenyatta announced the appointment of the following PSs; Amb. John Weru (Trade), Dr. Jwan Ouma (Vocational and technical training), Mary Kimonye (Public service), Amb Simon Nabukwesi (University education and research), Solomon Kitungu (Transport), and Enosh Momanyi Onyango (Physical Planning).