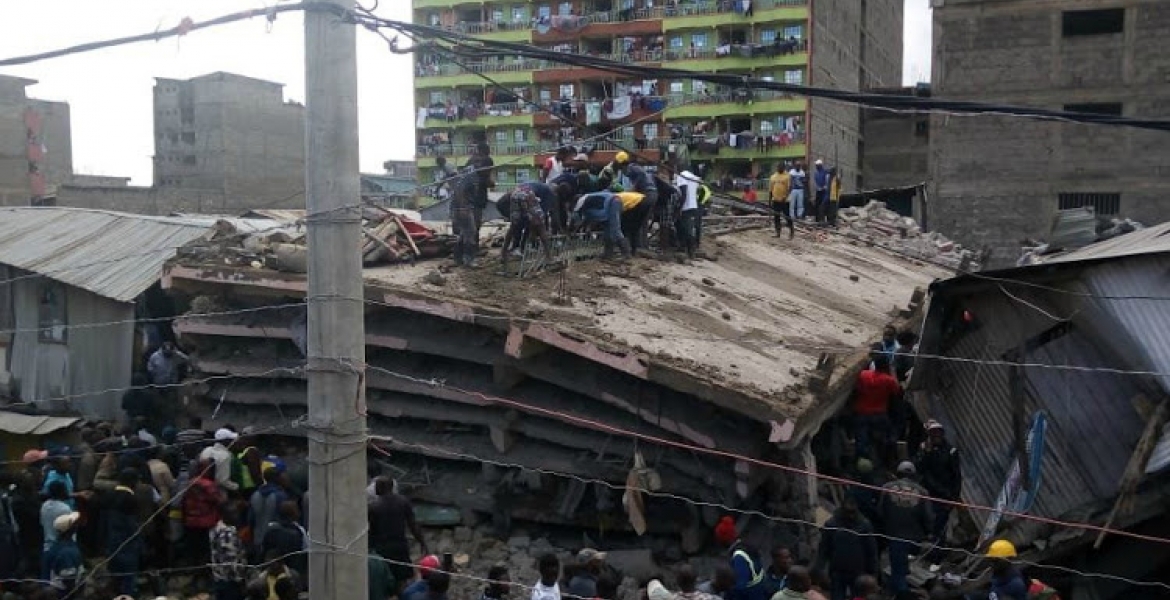 Rescue operations at the six-storey building that collapsed in Nairobi's Tassia Estate on Friday morning are still ongoing.
A 15-year-old girl succumbed to her injuries while undergoing treatment at Bristol Hospital on Friday night, putting the death toll from the tragedy at five. 16 out of the 18 people who were pulled out of the rubble alive were treated and discharged from Mama Lucy Hospital.
26 people are still unaccounted for, according to the Kenya Red Cross. The rescue operation is being carried out by a multi-agency team comprising Kenya Red Cross, Military, Police, St John Ambulance and County Government officials, among others.
"We had come with equipment but we found some cannot be used, some of the excavators can cause damage or injure more, that is why KDF has taken charge because they know which equipment works better," Nairobi Regional Commissioner Kang'ethe Thuku said.
A command post and tent was set up by the National Disaster Management Unit and Kenya Red Cross to coordinate rescue and offer support.
The collapsed structure is reported to have had 57 units but not all were occupied at the time of the incident. The owner of the building, identified only as Mama Kanyoni and the caretaker are nowhere to be found.
Preliminary reports revealed that the 10-year-old building was built on a swampy area and tenants ignored warnings to vacate before tragedy hit. In a statement dispatched by the Presidential Strategic Communications Unit, President Kenyatta directed thorough investigations into the incident.
"The president directs law enforcement agencies to hasten investigations into the collapsed building with a view of taking punitive legal action against those whose actions and/or inactions led to the incident," read the statement.
"The head of state commended the multi-agency rescue team comprising of government and humanitarian agencies for the swift and well-coordinated response that helped avert more deaths in the collapsed building and appeals to Kenyans to vacate all condemned structures across the country."