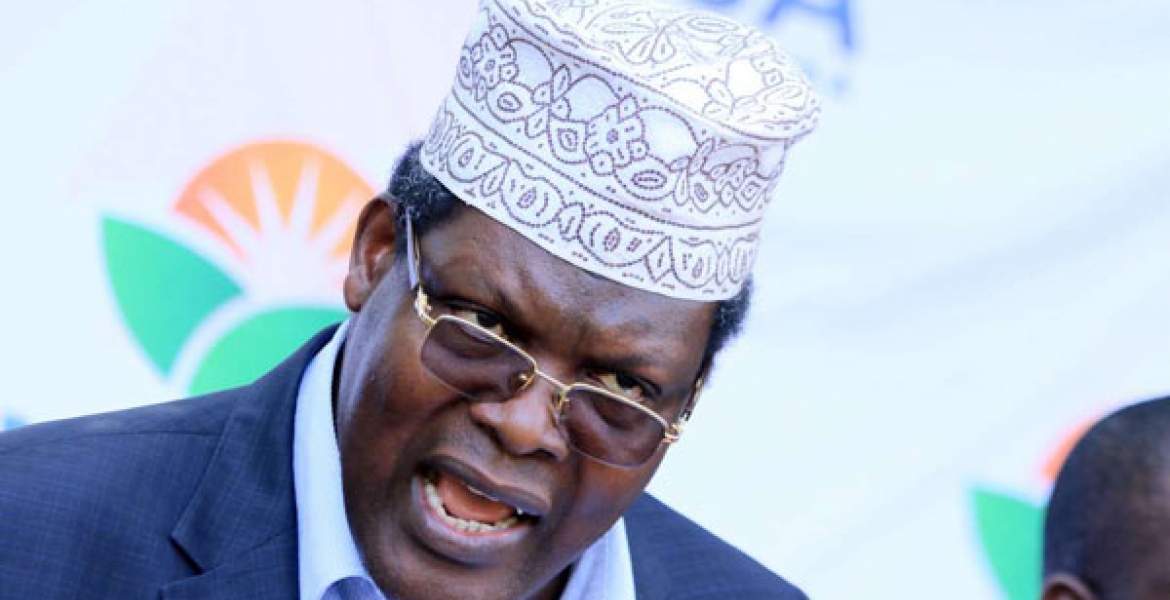 Deported Kenyan lawyer Miguna Miguna has faulted the arrest of Nairobi Governor Mike Sonko, saying that it was malicious and politically instigated.
In a series of tweets, Miguna criticized the manner in which Governor Sonko was arrested, noting that authorities should have summoned him instead of creating unnecessary drama.
"Mike Sonko should have been summoned to Central Police Station or Ethics and Anti-Corruption Commission (EACC) head office in Nairobi then arrested, charged and taken to court in a regular manner," argued Miguna.
Further to this, Miguna accused police of wasting taxpayers' cash by sending a helicopter to airlift Sonko to Nairobi following his arrest. Sonko was nabbed by detectives from Ethics and Anti-Corruption Commission (EACC) on a roadblock in Voi, Taita Taveta County while allegedly escaping arrest. 
"150 Kenyans were killed and thousands displaced by landslides in West Pokot but Despots Kenyatta, Matiang'i and Kibicho couldn't even visit the victims. When Kenyans need protection the Police say they have no fuel. But they sent a chopper and 150 officers to arrest Sonko," said Miguna.
Miguna added that officers violated the rights of Governor Sonko during the arrest ordered by Director of Public Prosecutions (DPP) Noordin Haji over corruption allegations. Sonko is accused of misappropriating public funds amounting to Sh357.
"Everyone has the right to resist abuse, inhumane and degrading treatment. That includes a convicted criminal, thief and low life like Mike Sonko. If you believe in the rule of law then you must demand humane treatment for everyone including your real or imagined enemies," wrote Miguna.
He added: "When Mike Sonko's human rights were violated by numerous police officers who publicly punched, kicked and pushed him even though he was unarmed, the compromised media reported that "Sonko resisted arrest." Police carry guns. They must conduct themselves lawfully all the time."