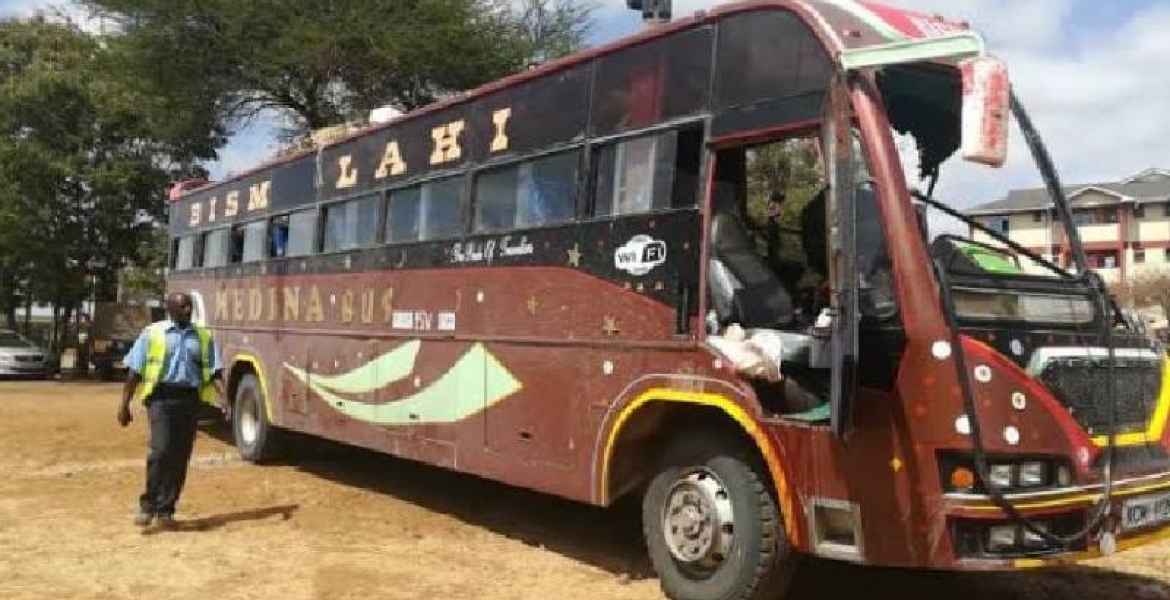 At least 10 people were killed after a bus they were traveling in was attacked by suspected Al-Shabaab militants between Kutulo and Wargadud area in Wajir County on Friday evening.
The Medina bus was headed to Mandera from Nairobi when the armed attackers ambushed it, Wajir County Police Commander Stephen Ng'etich confirmed.
The attackers reportedly flagged down the bus and separated the passengers into two groups before shooting non-locals, according to Daily Nation. When the attackers released the bus, the driver opted to turn back with the remaining passengers and went to Kutulo Police Station.
Among those who were killed are six police officers, a medic and a civilian while the whereabouts of two cops believed to have been on the bus remains unknown, authorities said.
In a statement released by PSCU, President Kenyatta assured Kenyans that security agencies will not relent until the attackers are captured.
"The President would like to inform the country that security forces are pursuing the killers and assures that the Government will not relent in its ruthless crackdown on criminal elements including suspected terrorists in its solemn duty to safeguard the lives and property of Kenyans," read the statement.
"I am sending a strong warning and reminder to misguide elements operating within and outside of our national borders and whose actions harm innocent Kenyans that no effort will be spared in neutralizing the threat," Kenyatta said.