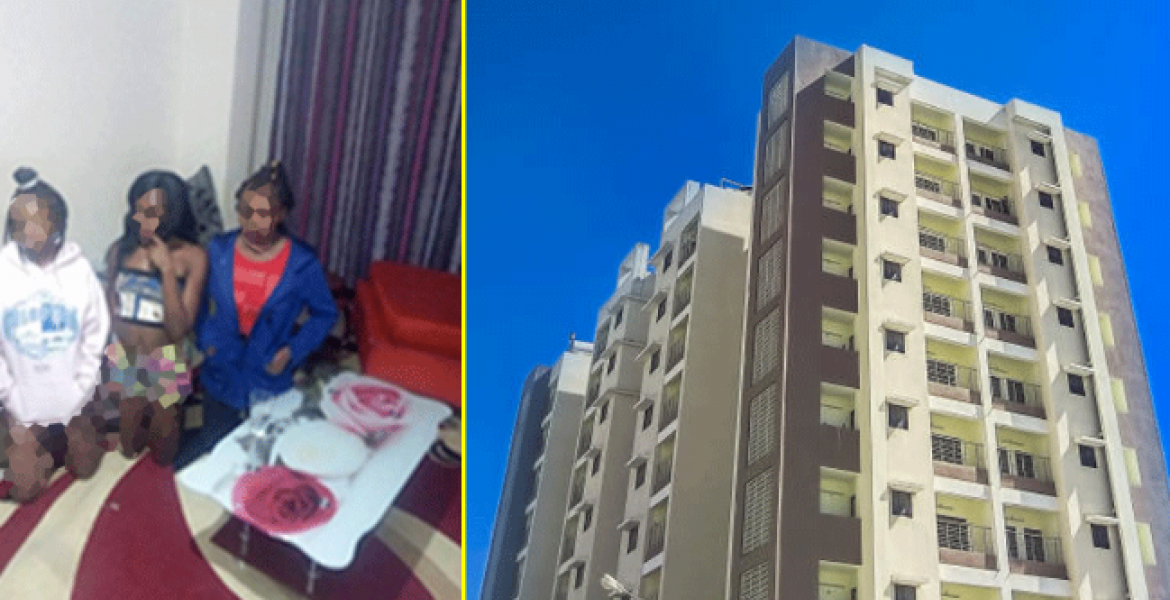 An underage Kenyan girl who had been missing for several weeks was among 10 girls rescued by police from a brothel in Nairobi's Ruaka estate this week. 
The Form Two student at a school in Kiambu County disappeared two months ago and was recruited to the trade by a friend who lured her with the promise of making good money, according to The Standard.
Investigations revealed that the brothel, which has been in operation for the past one year, was owned by a group of prominent personalities, among them a former Cabinet Secretary.
The minor was initially promised she would be earning Sh10,000 every day and her official job title was a masseuse. But her recruiter took her to the apartment in Ruaka where she was introduced to prostitution, initially receiving between Sh5,000 and Sh10,000 a day for her services before the contract was revised and she would earn 25 percent of the payment while 75 percent was pocketed by the operators.
The girl told investigators that during her stay in the brothel, she would entertain about 10 men a day and would sometimes visit her clients' home for a night of pleasure. The employer would provide transport using a personal car to the client's place of choice and back to the house located on the seventh floor of the nine-storey building.
Detectives who raided the house recovered sex toys imported illegally into the country and for use in sex parties by minors as well as unused condoms. Officers also found 10 skimpily dressed girls locked in the house with some in bed with clients.
Investigators established that another group of 20 girls had been relocated from the house to a brothel in Mombasa.
Three suspects including a 44-year-old man believed to be the brothel manager were arrested during the operation. They were charged before the Kiambu magistrate's court, where they denied seven counts of sexual offenses and were released on an Sh1 million cash bail each. 
The court was told that on diverse dates between October 19th and November 18th, the three allowed a minor to remain in their house and be abused sexually.