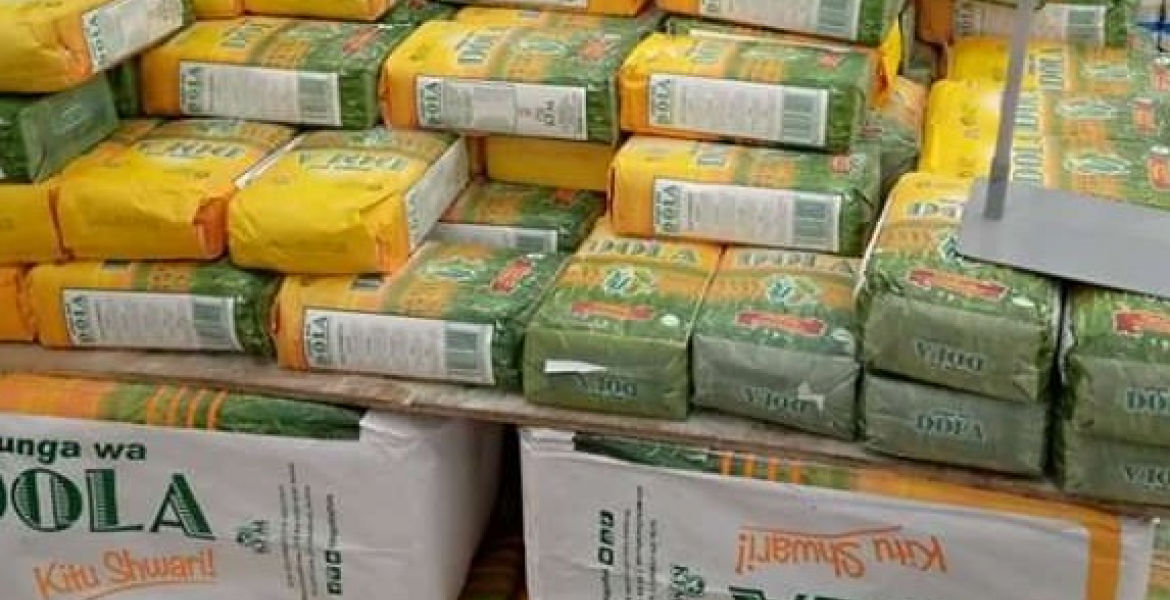 An investigation by NTV has exposed how lax policies have allowed food with high levels of a toxin named aflatoxin to be sold to unsuspecting Kenyans.
The investigation done by journalist Dennis Okari tested 12 brands of wheat and maize flour where three were found to contain aflatoxin contamination points above the recommended standard of 10 parts per billion (ppb).
Detectable levels of aflatoxin were found in seven other samples while two samples had no aflatoxin. Aflatoxin, which is produced fungi in agricultural crops, is carcinogenic, meaning it can cause cancer.
On Saturday, Kenya Bureau of Standards (Kebs) banned five brands of maize flour found to contain aflatoxin and warned the public against consuming them.
The affected brands include Dola Maize Meal by Kitui Flour Mills, Kifaru Maize Meal by Alpha Grain Limited, and Starehe Maize Meal by Pan African Grain Millers. Others are Two Ten (210) Maize Meal by Kenblest Limited and Jembe Maize Meal Kensalrise Limited. 
"Following consistent market surveillance and testing, it has been established that the brands in the have failed because their levels of aflatoxin are higher than the maximum limit allowed by relevant Kenya Standards," Kebs said.
This came days after Kebs suspended seven peanut butter brands from the market after they were found to contain excess levels of aflatoxin.
The brands included Nuteez by Jetlak Foods Limited, True nuts by Truenutz Kenya, and Fressy by Fressy Food Company Limited Supa Meal by Supacosm Products Limited, Sue's Naturals by Nature's Way Health, Zesta by Trufoods Limited and Nutty by Nature Target Distributors
Doctors interviewed during NTV's investigation linked the prevalence of liver and cervical cancer to high levels of aflatoxin found in maize in the Rift Valley region.
Agriculture Cabinet Secretary Mwangi Kiunjuri, who was among those interviewed during the investigation, confirmed the prevalence of aflatoxin in food in the country. He blamed the prevalence of contaminated maize, Kenya's staple food, on regional trade.
In 2009, then Kebs CEO Kioko Mangeli revealed that Kenyans had been consuming contaminated imported maize since 2008, with the full knowledge of the government.
"I'm more than 100 percent sure that it affects people and that within the next 10 to 15 years we will also have serious cases of cancer based on this maize," Mangeli told a parliamentary committee at the time.