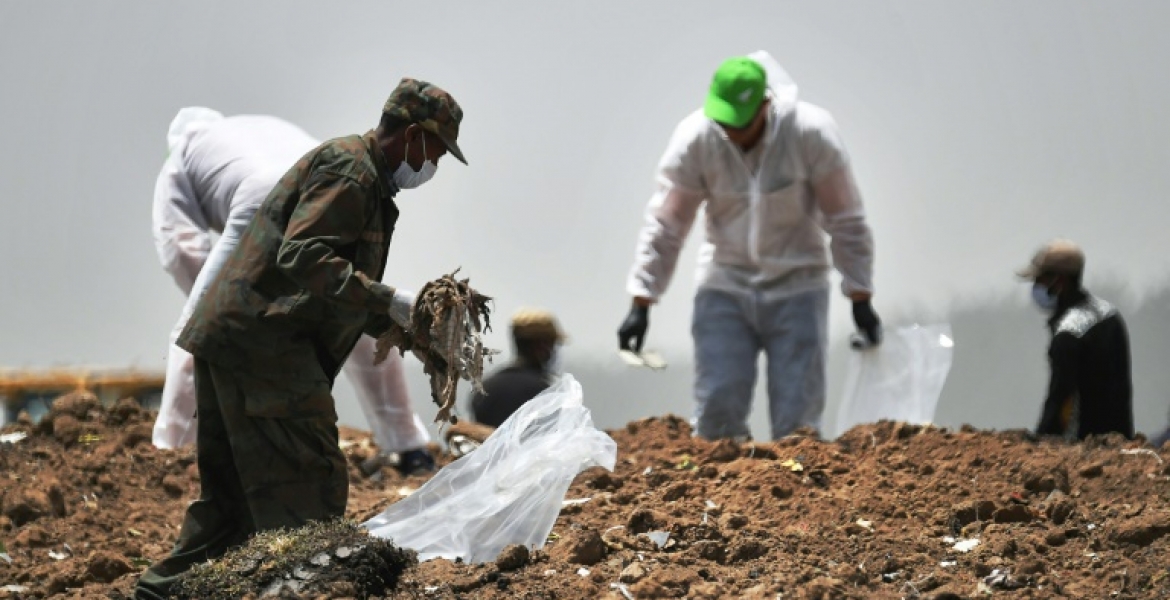 The remains of 36 Kenyan nationals who died in the March 10th, 2019 Ethiopian Airlines plane crash are expected to arrive in Nairobi on Monday
The plane carrying the remains is scheduled to land at Jomo Kenyatta International Airport (JKIA) at about 9 am, according to Kenya's Ministry of Foreign Affairs.
On September 12th, the International Police (Interpol) announced its Incident Response Team had identified all the 157 persons who perished after the Nairobi-bound flight went down six minutes after leaving Ethiopia's Bole International Airport.
Interpol Secretary-General Jürgen Stock said the agency worked with 100 Disaster Victim Identification experts from 14 countries in an exercise that lasted 50 days. Interpol said 48 persons were matched through fingerprints.
The process of identifying remains of the crash victims was coordinated by Interpol's Special Representative Office at the African Union headquarters in Addis Ababa following a request by Ethiopian authorities.
In September, US plane manufacturer Boeing announced it had set aside $50 million Financial Assistance Fund to compensate families that lost their kin in two plane crashes involving its 737 MAX aircraft, the recent being Ethiopian Airlines flight 302.
Families of each of the crash victims will receive $144,500 (KSh15 million) from the $50 million fund.