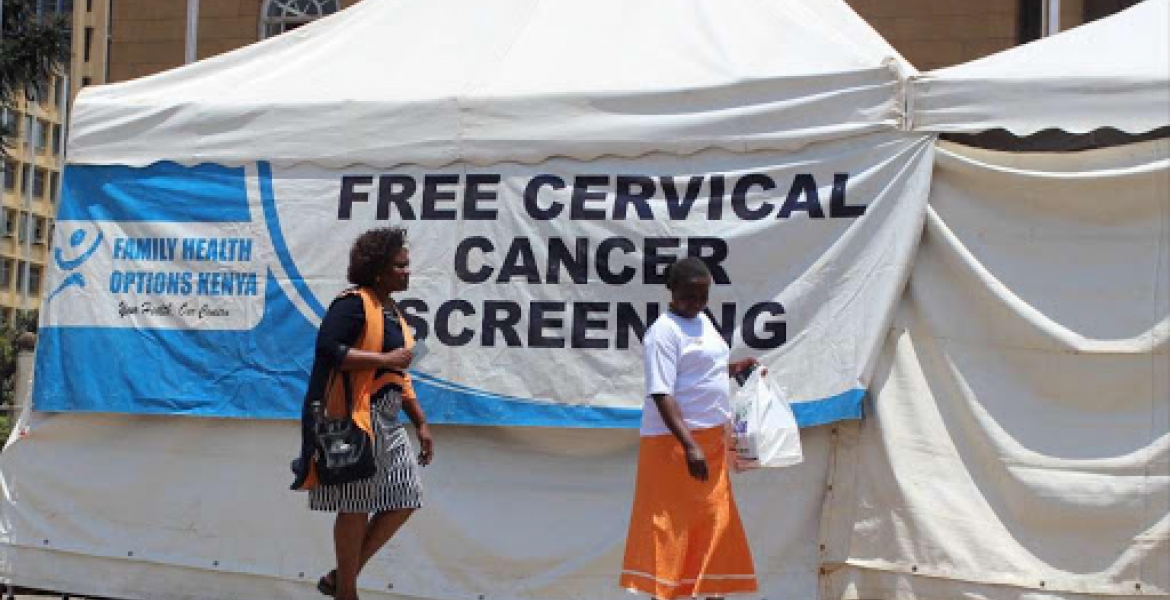 Doctors have diagnosed 22 Kenyans with cancer following a free screening exercise launched at Mama Lucy and Mbagathi Hospitals in Nairobi this week.
Medics said all the 22 cases are at a manageable stage while two other suspected cases were referred for further analysis. 
About 300 persons have so far been screened since the exercise was launched by Nairobi Governor Mike Sonko on Monday.
At Mama Lucy Hospital, seven women were found to be with breast cancer while one man tested positive for prostate cancer. 12 women were diagnosed with cervical cancer at Mbagathi Hospital.
Governor Sonko commended residents for turning up in large numbers for cancer screening, noting that early diagnosis is one of the solutions to cancer menace in the country.
"The numbers that we have seen turn up for screening is encouraging. It shows we are all ready to tackle the monster," said Sonko.
Mama Lucy Hospital medical superintendent Musa Mohamed said the cases can be cured if the patients get relevant treatment in time.
"We found eight cases but we want to tell the victims that they can control their situation because it is not at an advanced stage," he said.
The screening exercise, which is being done in collaboration with Kenyatta National Hospital (KNH), is ongoing in the two facilities.