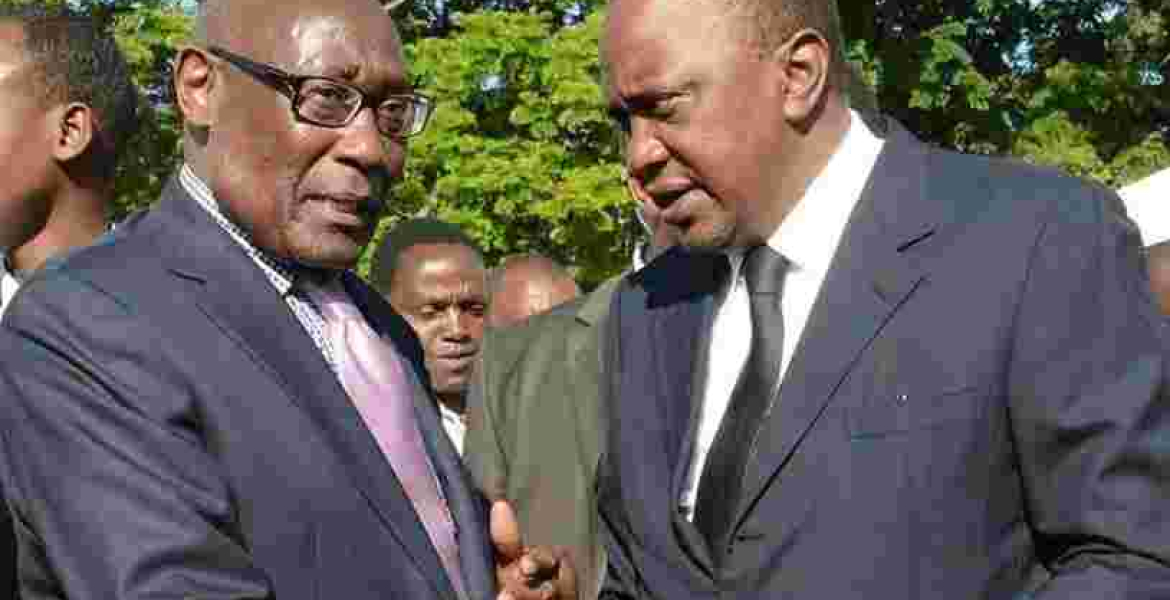 Kenyan politician, lawyer and businessman Karanja Kabage has passed away in Nairobi.
Kabage reportedly died following a road accident on Friday night in Nairobi's Karen area. Reports indicate the 70-year-old attorney might have suffered a heart attack while driving.
He was pronounced dead upon arrival at Nairobi Hospital, where a Good Samaritan rushed him following the crash.
"Preliminary investigations indicate the deceased was driving a black Land Cruiser VX along the Southern Bypass from Ole Sereni directions towards Kikuyu direction. According to eyewitnesses, the vehicle veered off to the wrong side, slowed down, appeared to be making a U-turn before slightly hitting the pavement," police said in a statement.
"A taxi driver stopped and joined another Good Samaritan. The victim requested to be driven to Nairobi Hospital. The taxi driver took control of the Land Cruiser and drove the victim to Nairobi Hospital. They were accompanied to the hospital by the Good Samaritan, who drove in a second vehicle." 
"The Inspector general has directed the Director of Criminal Investigations to institute immediate investigations into the probable cause of death," read the police statement.
President Kenyatta sent a message of condolence to the family and friends of Karanja.
Kenyatta described the deceased as a resourceful person who was always ready to offer legal aid to those who sought his help.
"It is painful to lose a great friend at a time like this. I pray that God will give the family, friends, and relatives comfort and fortitude at this trying moment," said President Kenyatta in a statement.
"Indeed Karanja Kabage was a resourceful person whose great ideas helped grow our insurance sector to what it is today. We have truly lost a great son of Kenya," added Kenyatta. 
Kabage served as a board member of the Kenya Private Sector Alliance, National Social Security Fund (NSSF), Labor Advisory Board, and Energy Regulatory Authority Commission among others.
He unsuccessfully contested for Njoro parliamentary seat in the 2017 general elections.