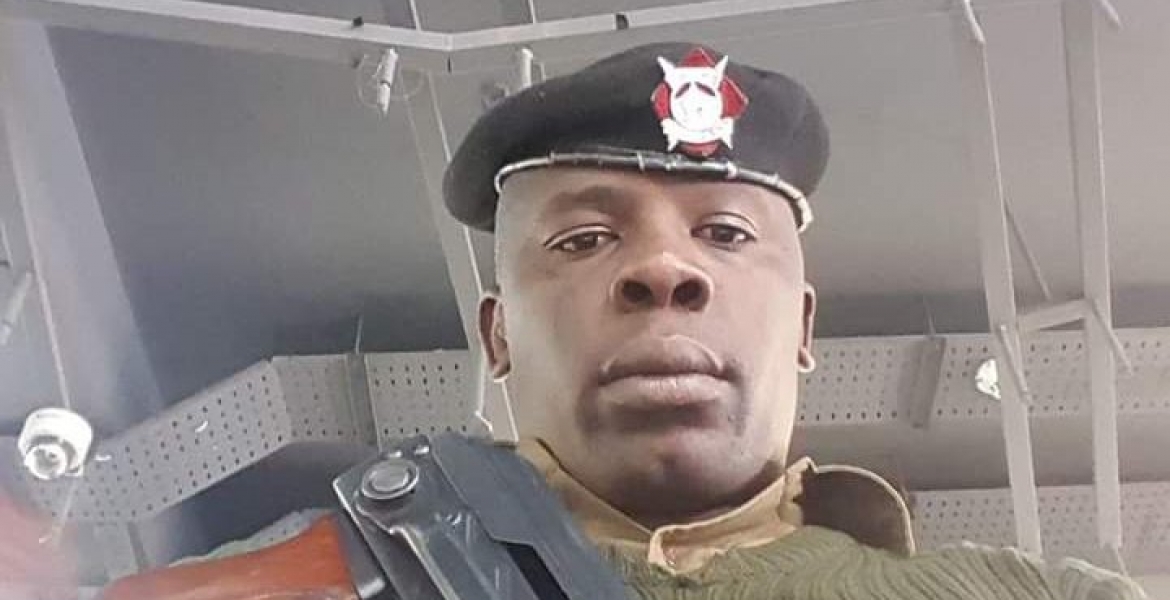 A policeman captured on Camera cornering two robbery suspects in Nairobi's Westlands area has received praises from Kenyans on social media.
In a video that has gone viral online, the Administration Police officer identified as Constable Joash Ombati is seen shooting in the air before ordering the two thugs to come out of a white car.
After the two step out of the vehicle, a crowd quickly gathers around the scene, pressuring the security officer to shoot dead the two criminals.
"Si wameangusha mtu huko wakaua. Piga ya kichwa. Ua. Gonga risasi uue. Wamalize bana. Nipatie bunduki nipige. Piga risasi bana wataenda kuhongana watoke (They have already killed their victim. Shoot them in the head. Kill them. Shoot and kill them. Finish them. Give me the gun I shoot. Shoot and kill, if taken to court they will bribe their way out," an angry Kenyan is heard telling the officer before others join calls.
However, Constable Ombati refuses to give in to pressure from the crowd and goes ahead to arrest the two criminals. "Wachana na mimi bana, wachana na wao (Leave me alone. Leave them alone)." Ombati says.
Reports indicate that Ombati spotted the two male suspects, one of Asian origin, throwing a man out of a moving vehicle. The man was shouting wezi wezi (thieves, thieves).
"Mr Ombati decided to help the man, so he took a taxi and gave the vehicle a chase. He managed to intercept it at the junction of Westlands and Mpaka Road. Mr Ombati was able to recover Sh400,000, a vehicle KBJ 614J, Toyota NZE, white in colour and arrested two suspects namely, Mr Sameer Abdulaziz Kassim and Peter Kavoi Musili," Nyauma Mokaya who shared the video online said.
The man, Amos Charo says he travelled from Voi to Nairobi to buy cheap construction materials from people he met on an online shopping website, OLX. He says he was carrying Sh732,000.
"They then took the money and threw him out of the vehicle and drove off near NIC bank," reads the police statement.
Ombati, 34, hails from Kikuyu town in Kiambu County and is a married father of two.
"Even though my wife was shocked, I am really happy with what I did. I'm happy because I helped a Kenyan...This is a blessing to me. Whenever I do such deeds I feel very satisfied. What if the thieves stole from this man?" Ombati says as quoted by The Star.
"If I could have ignored the thieves, then it means that I'm being paid to do zero work? In that case, I should just leave my work and go home and look after cows," he adds.