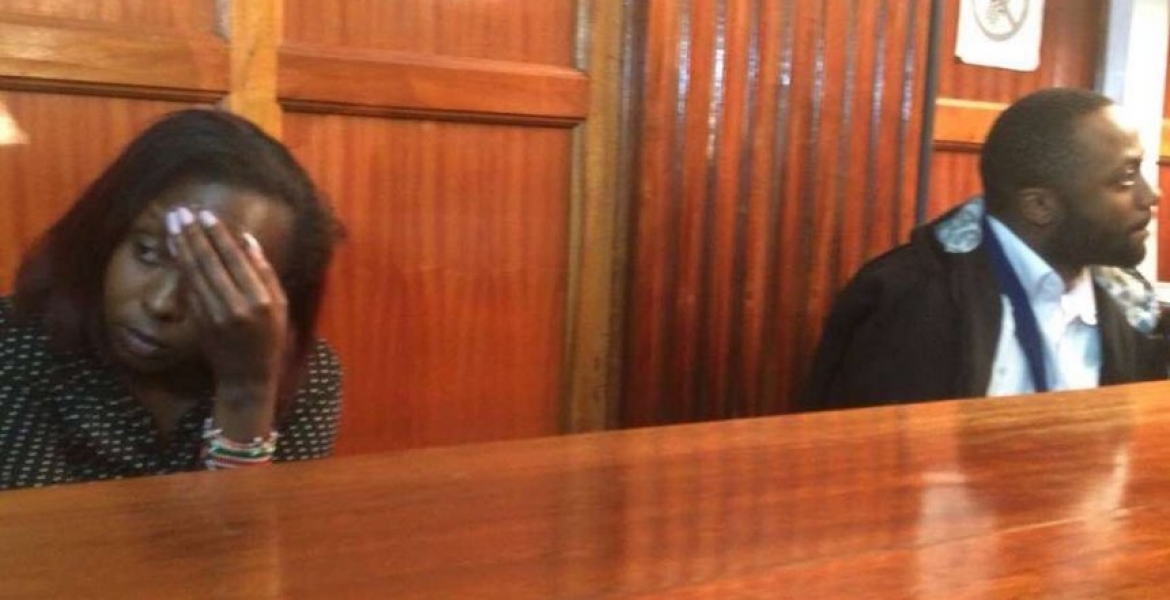 Citizen TV news anchor Jacque Maribe has urged the court to release her on bail, arguing that she is only a victim of love.
In an affidavit filed in court, Maribe says the prosecution has no evidence linking her to the murder of business lady Monica Kimani and that the only link she has is the fact that she was in a relationship with Joseph "Jowie" Irungu, a prime suspect in the killing of the 29-year-old woman.
Maribe further notes that the fact that the prime suspect was living in her house and using her car does not mean she was involved in the planning and killing of the businesswoman.
"Except for these three aspects of association with a person the prosecution is interested in, the prosecution on its face has no witnesses and or forensic material to associate me with the murder directly or indirectly," Maribe says.
The journalist admits she was in communication with Irungu, which she says was inevitable due to the fact that they were lovers, and that should not be used to deny her bail.
"Without a doubt, the 1st accused was my fiance as at time. In the circumstances, I definitely communicated with him. It is most unfair to use the communications between me and the 1st accused in the given circumstances of our then existing relationship as a reason to withhold bail," Jacque adds.
She also submits that the place where clothes allegedly worn by the suspect during the murder of Ms Kimani were set on fire, is not within her compound as alleged by investigators.
"The investigators in the course of investigating showed me where they said the fire was lit. The location is not in my residence nor my compound. It is away from the compound hence it is false to allege the burning was within my residence," she reveals.
Maribe says she is a well-known person and a public figure which makes it impossible for her to skip court sessions in case she is freed on bail.
"I am a well-known TV journalist having worked at various stations the latest which is Citizen TV as a news anchor with an easily recognisable face. Most Kenyans are conversant with my job and face and can easily spot me anywhere therefore making it impossible for me to jump bail," Maribe says.
She also says she is a single mother and the sole bread-winner of her four-year-old son who will suffer if she remains in custody. She pleads with the court to release her on a bail of Sh350,000 due to her humble background.