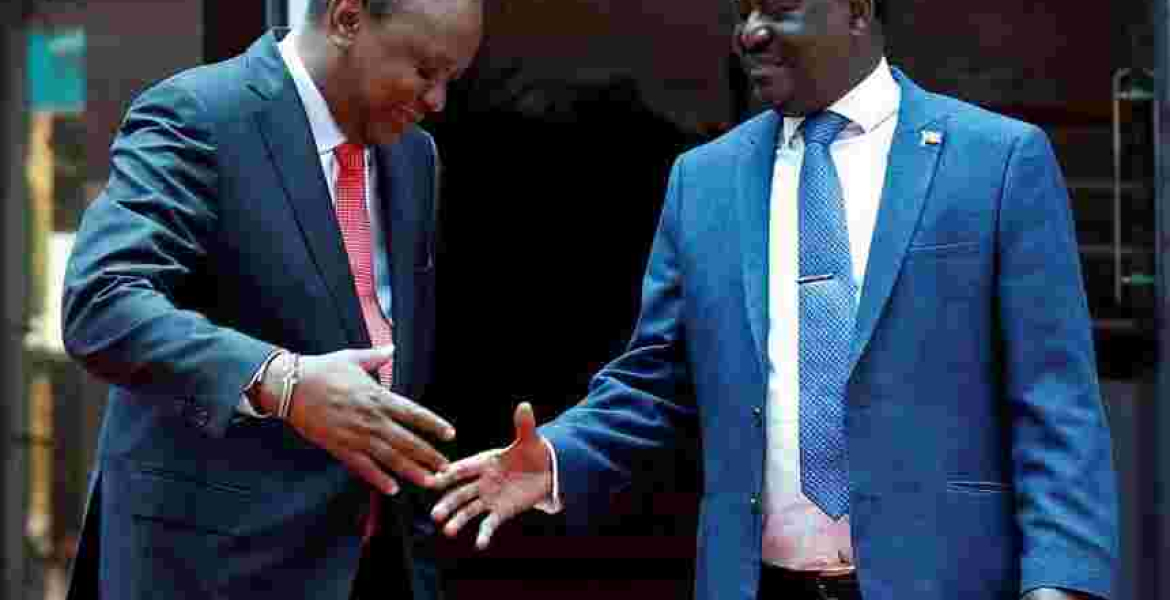 President Uhuru Kenyatta has once again defended his famous March 9th handshake with Opposition leader Raila Odinga.
The President dismissed claims that the handshake with Odinga was a political deal noting that the deal will fight corruption, deal with historical injustices, and foster national reconciliation.
Kenyatta further stated that there is a "much deeper understanding" between him and Odinga than what people see.
"I have heard people out there saying in newspapers and rallies that this is a political pact," said President Kenyatta.
He continued: "I want you to understand that there is a much, much deeper understanding between myself and Raila Odinga. I appeal to all politicians that, while there can never be an end to politics, they should never misinterpret politics with this deeper understanding."
The Head of State was speaking at the Holy Family Basilica during the 40th anniversary memorial service for Kenya's first President, Mzee Jomo Kenyatta.
In attendance was Odinga, Deputy President William Ruto, Cabinet Secretaries, MPs and several other government officials.
"Politics will come and go, but Kenya will remain. The only thing about (this handshake) is that politics will never again drive Kenya into bloodshed, violence and destruction of property," President Kenyatta added.